Cook County couple charged with luring Chicago man to his death
CHICAGO - A Cook County couple has been charged with the murder of a Chicago man who was found partially naked on the side of the road in unincorporated Bremen Township in 2021.
Alberto Luces 45, and Yessenia Bradford, 50, both of Bradford, have each been charged with the first degree murder of 31-year-old Guinac Chaj in July 2021, according to a statement from Cook County Sheriff Tom Dart.
On the night of July 10, Luces and Bradford were at a Chicago restaurant when they encountered Chaj, who they did not know, Dart said.
Luces and Bradford allegedly lured Chaj to their van, where they beat and strangled him to death, according to authorities. They then drove his body to the area of Central Avenue and 177th Street in unincorporated Bremen Township before returning home, officials said.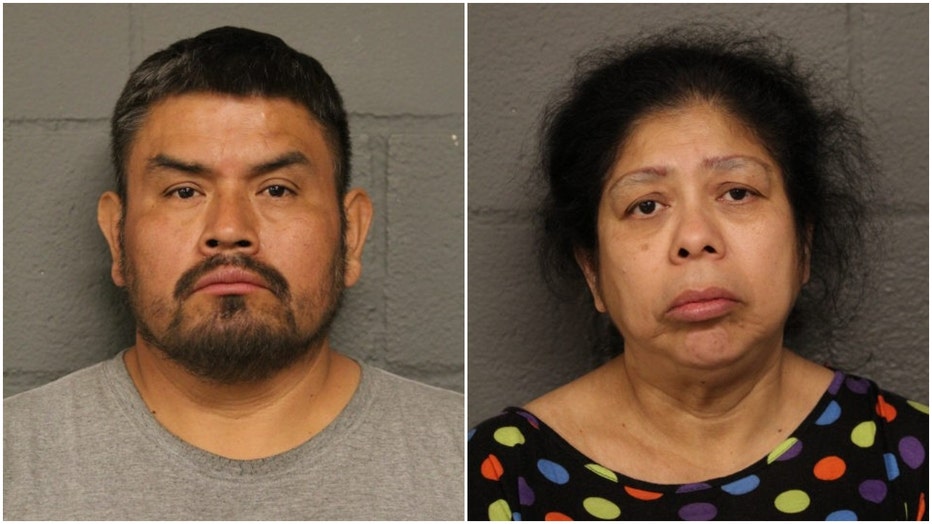 Alberto Luces and Yessenia Bradford. (Cook County Sheriffs Office)
At about 2:30 a.m. the next morning, motorists discovered Chaj's partially naked body on the side of the road and notified the Cook County sheriff's office.
Chaj, who was unclothed from the waist down, was not breathing and was pronounced dead at the scene.
SUBSCRIBE TO FOX 32 ON YOUTUBE
Luces and Bradford were taken into custody by detectives at their home in the 1500 block of North Kolin Avenue on Thursday, officials said.
The couple were scheduled to appear at the Markham Courthouse for a bond hearing Friday.