Cook County man charged with mob action, teen charged with possessing ghost gun in Mount Prospect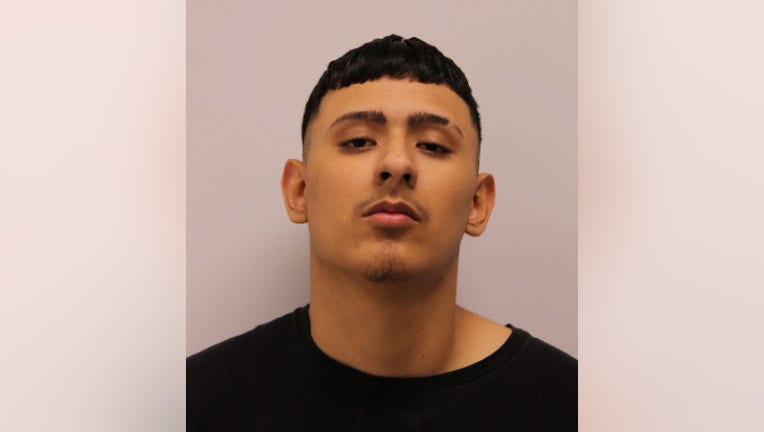 article
MOUNT PROSPECT, Ill. - A Des Plaines man and a juvenile have been charged after shots were fired in Mount Prospect Wednesday night.
At about 9:05 p.m., Mount Prospect police officers were dispatched to the 300 block of Hawthorne Circle after a caller reported to 911 that they heard gunshots in the area.
Another caller reported seeing five males get into an unknown sedan and flee the area toward Dempster Street.
Responding officers observed a sedan with five occupants exiting from Hawthorne Circle onto Dempster Street.
Officers then conducted a traffic stop on that vehicle.
When the vehicle stopped, two of the passengers jumped from the vehicle and fled on foot.
SUBSCRIBE TO FOX 32 ON YOUTUBE
The driver, identified by police as 20-year-old Marco Arce Jr., and two juveniles, 14 and 17, did not flee the scene, police said.
While officers were conducting the traffic stop, an unserialized handgun, also known as a ghost gun, was allegedly found in possession of the 14-year-old passenger.
While searching the vehicle, police also found a large amount of cannabis.
All three individuals were taken into custody.
Officers searched the area, however, they were unable to locate any victims or anyone else involved in the incident.
Shell casings were recovered from the 500 block of Dempster Street as well as the 2800 block of Malmo Drive.
Officers also located damage to a nearby business on Malmo Drive, which was consistent with being struck by a bullet.
The 14-year-old who was found in possession of the ghost gun also claimed ownership of the cannabis located in the vehicle. The teen was charged with one felony count of aggravated unlawful use of a weapon, one felony count of possession of cannabis and one misdemeanor count of unlawful possession of an unserialized firearm.
The other passenger in the vehicle was turned over to their parents pending further investigation. 
Arce Jr. was charged with one misdemeanor count of contributing to the delinquency of a minor, one misdemeanor count of mob action and one misdemeanor count of possession of a catalytic converter.
He was released after posting a $100 cash bond. He is scheduled to appear in court on May 22.
Anyone with information or anyone who has any video footage that might assist with this investigation is asked to contact the Mount Prospect Police Department Special Response Team at 847-870-5656.