Country Music Star Blake Shelton Rescues Man Stranded in Okla. Flood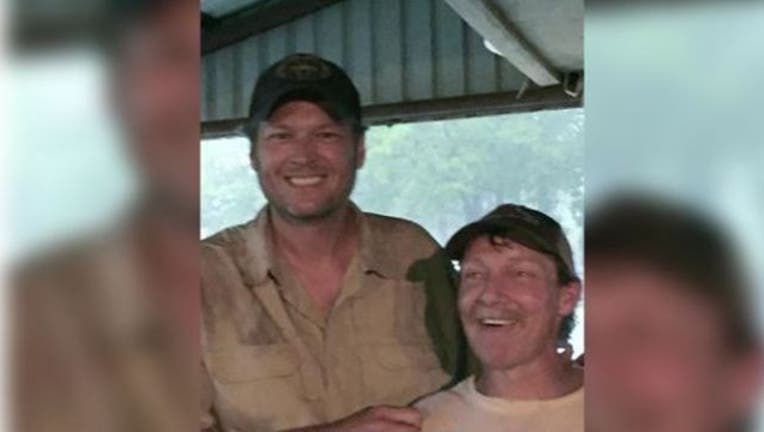 article
FOX News -- An Oklahoma man stranded by the flooding caused by Tropical Storm Bill got help from an unexpected hero - country music superstar Blake Shelton.
Roho Hartman said he was headed to his home in Ardmore on Wednesday when the road he was traveling on suddenly turned into a river.
He and another passerby soon found themselves pushing his stalled truck up a hill, waist-deep in water.
That's when a Good Samaritan in a Dodge pulled up with a tow rope.
"The guy said, 'Are you ready?'" Hartman told KFOR-TV. "I thought ... that looks like Blake Shelton."
After helping Hartman out of the water, the superstar gave him a ride home.
On the way to his house, Hartman answered a call from his wife.
"I said, 'You wouldn't believe it, Blake Shelton pulled me out,'" Hartman said. "[I] told her, 'You better slick up, we'll be there in just a minute.'"
At the house, Hartman and his wife snapped a few photos with Shelton before the singer got back on the road.