Cows get loose on I-80 after Joliet crash, truck driver charged
JOLIET, Ill. - One person was critically injured and dozens of cows were loose on Interstate 80 Tuesday afternoon after a truck driver under the influence of drugs crashed in suburban Joliet, according to officials.
Just before 3:40 p.m., Illinois State Police responded after the driver went off the road near Houbolt Road and crashed into a disabled semitrailer on the shoulder around 3:40 p.m., Illinois State Police said.
He veered back onto the expressway, struck another car and then crashed into the median wall.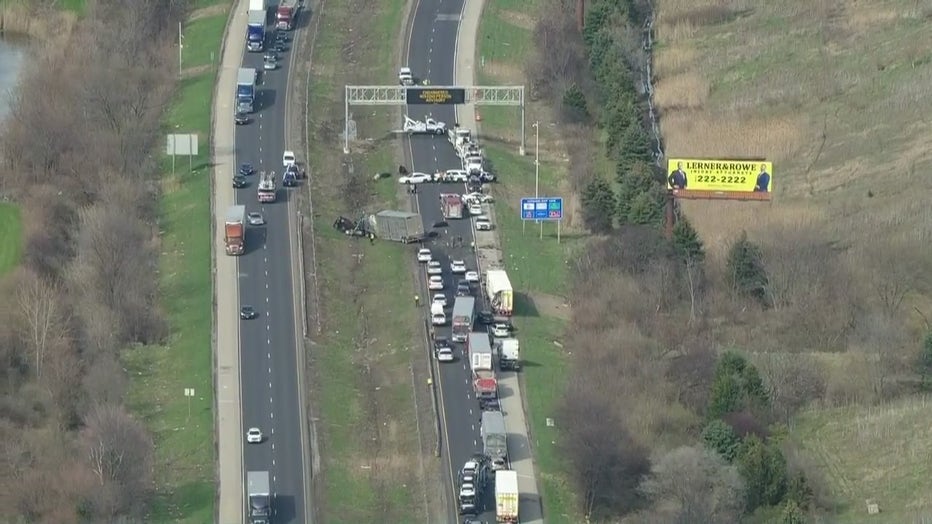 During the crash, the truck driver's trailer was torn open and 16 of the 33 cattle he was hauling were thrown onto the expressway, state police said.
"It felt like a mini earthquake. Because it's so close it just shook the house," said Jill Hernandez, who lives near crash site. "You could hear it, it was a loud boom and that's how I knew it had something to do with 80."
The driver of the cattle hauler was taken to an area hospital with life-threatening injuries, according to police.
DOWNLOAD THE FOX 32 CHICAGO APP FOR BREAKING NEWS ALERTS
"You could hear all the ambulances and everybody coming, but there initially was screaming after the big boom," said Hernandez.
Cows that spilled onto the interstate and started to roam free were wrangled by officers with Will County Animal Control and others on horseback.
Two cows died as a result of the crash. Two other cows needed to be put down due to injuries they sustained during the crash, according to police.
All eastbound lanes of I-80 were shut down from Houbolt Road to Larkin Avenue until about 9:30 p.m.
Some drivers were stuck on the interstate for nearly six hours as police investigated and worked to corral cattle.
"They have not moved, there's no movement," said Hernandez.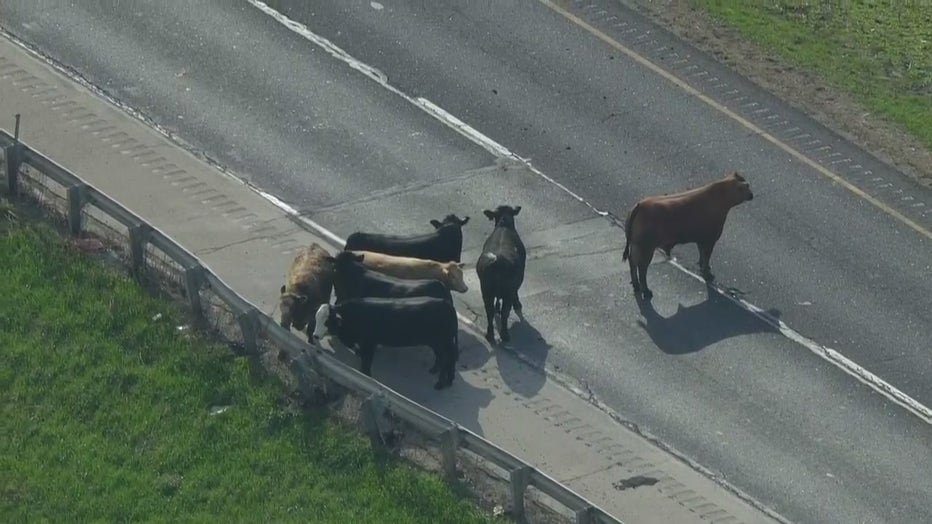 The truck driver, a 51-year-old man from Waynesboro, Virginia, was charged with driving under the influence of drugs and was issued citations for failure to reduce speed to avoid an accident, and improper lane usage.
An 82-year-old man from Chicago, who was driving the other car that was struck, was hospitalized with minor injuries, state police said.
Sun-Times Media Wire contributed to this report.