CTA construction to affect weekend commute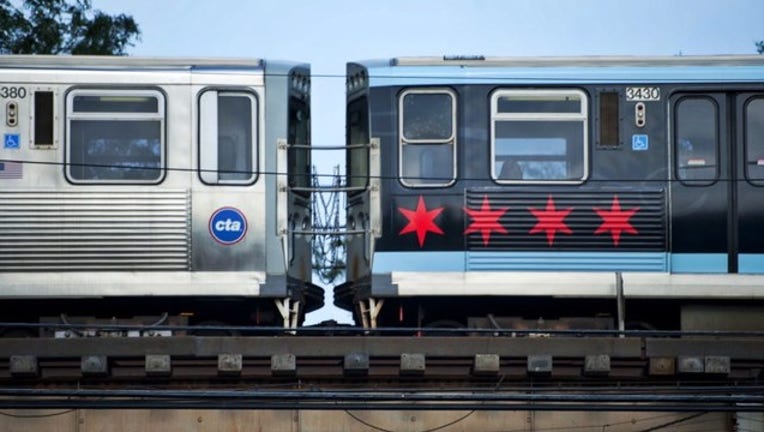 article
CHICAGO (Sun-Times Media Wire) - CTA construction projects will affect some bus and train routes this weekend.
Two separate construction projects will affect Red Line and Blue Line trains beginning at 10 p.m. Friday through 4 a.m. Monday, according to a statement from the transit authority.
Howard-bound Red Line trains will run express from Sheridan to Howard as construction crews work on the tracks as part of the Wilson Station Reconstruction Project, according to the statement.
Howard-bound customers at the 10 stations between Sheridan and Howard will need to take a 95th-bound train to Sheridan and then transfer to a Howard-bound train, according to the statement.
Customers who want to get off at the 10 affected stations will need to travel to Howard and transfer to a 95th-bound train. Commuters can also consider taking the No. 22 Clark, No. 36 Broadway, No. 147 Outer Drive Express, or No. 151 Sheridan buses, which run parallel to the Red Line.
The Addison Blue Line station will be temporarily closed over the weekend. Blue Line trains traveling in both directions will bypass the station, according to the statement.
Free shuttle bus service will be available between the Addison and Belmont Blue Line stations. Those traveling from the Addison station can take a shuttle bus to the Belmont station, and those traveling to the Addison station should get off at Belmont and then take a shuttle bus.
After the Addison station reopens at 4 a.m. Monday, Forest Park-bound trains will continue to bypass the Addison station until April 5 for construction as part of the Your New Blue project.
During this time, Forest Park-bound riders will have to take an O'Hare-bound train to Irving Park and transfer to a Forest Park-bound train. To get to Addison, riders should travel to Belmont and transfer to an O'Hare-bound train back to Addison.
Those who travel from the Addison station could also use the No. 80 Irving Park or No. 77 Belmont buses to the adjacent Irving Park or Belmont stations where trains stop in both directions at all times.
The No. 80, No. 77, and No. 152 Addison buses also connect to the Brown and Red Line trains, which provide service to downtown. The No. 82 Kimball/Homan connects to the Belmont station, the No. 53 Pulaski connects to the Irving Park station and the No. 56 Milwaukee connects to Logan Square or Jefferson Park stations.
The No. 19 United Center bus will run express for those attending games at the United Center at:
7 p.m. March 17 – Chicago Bulls vs. Brooklyn Nets
7 p.m. March 19 – Chicago Bulls vs. Utah Jazz
7:30 p.m. March 20 – Chicago Blackhawks vs. Minnesota Wild
7 p.m. March 21 – Chicago Bulls vs. Sacramento Kings
7:30 p.m. March 22 – Chicago Blackhawks vs. Dallas Stars
7 p.m. March 23 – Chicago Bulls vs. New York Knicks
No. 19 buses will leave from Michigan and Randolph two hours before each event. After each event, No. 19 buses will run for an hour and pick up riders on the north side of the United Center eastbound on Madison near Gate 3.
The No. 50 Damen bus can take fans from the north and south to each event, making connections to the Orange, Pink, Blue and Brown Lines. Both north and south-bound buses stop on Damen at Madison, and northbound buses will pick up passengers at the same location after each event.
The Green and Pink Line Ashland/Lake station is a few blocks to the northeast of the United Center, and those riding the Blue Line can exit at the Illinois Medical District station and walk a few blocks north.