Cubs fan says arrest on field after no-hitter 'worth it'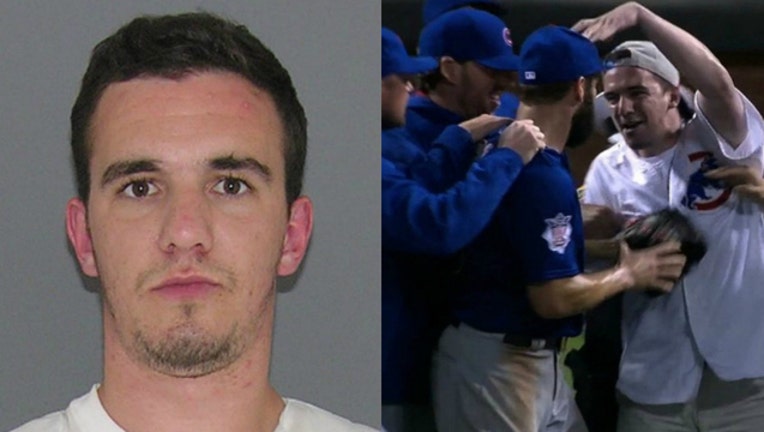 article
CHICAGO (AP) - The fan who ran onto the field to celebrate Chicago Cubs pitcher Jake Arrieta's no-hitter says getting arrested was "worth every penny."
Dylan Cressy tells The Chicago Tribune he handed his wallet and phone to a friend and scouted his route before the last out was called Thursday night in Cincinnati.
The 22-year-old Indiana University student then jumped over a railing, ran past an officer and began jumping up and down with Cubs players. Cressy patted Arrieta on the head before an officer dragged him away. He was charged with criminal trespass.
Cressy describes the game as "pure joy."
His father wasn't thrilled when his son called him from jail. But when Michael Cressy found out why he was arrested he was proud. He says "It took some guts."
___
Information from: Chicago Tribune, http://www.chicagotribune.com