Customs agents find destructive beetle in baggage at O'Hare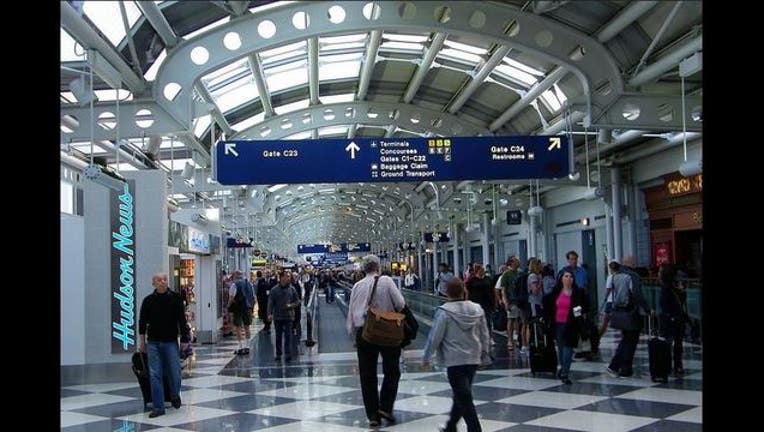 article
CHICAGO (AP) - Federal inspectors found some unwanted visitors in baggage at Chicago's O'Hare International Airport - the destructive Khapra beetle.
U.S. Customs and Border Protection officials say the agricultural pest was recently found in the belongings of two international travelers.
Khapra beetle cast skins were found June 27 inside sealed plastic bags of rice, spices and dried hibiscus brought by a traveler from Iraq. Beetles also were discovered July 8 in baggage arriving from India.
The Khapra beetle originated in south Asia and destroys grains, cereals and stored foods. Its discovery triggers regulatory action even when it's found dead.
Authorities say the beetle damages more grain than it consumes and leaves contaminants that can sicken people.
Khapra beetles also can tolerate insecticides and survive for long periods without food.
Copyright 2015 The Associated Press. All rights reserved. This material may not be published, broadcast, rewritten or redistributed.