Dad charged after baby found crawling across New Jersey road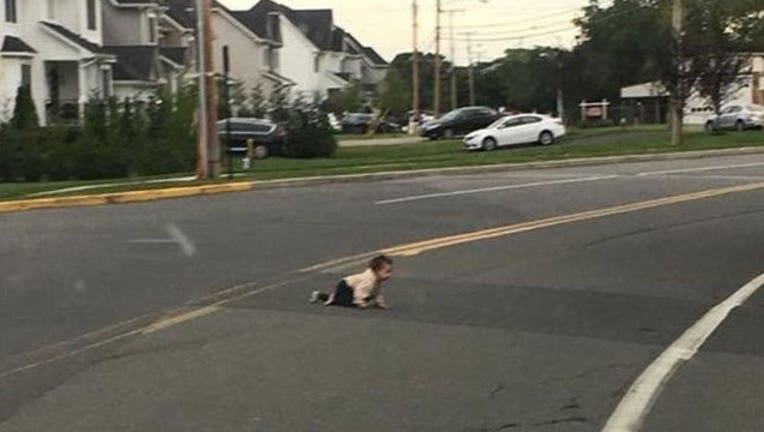 article
FOX NEWS - A father was charged Friday after a baby was spotted crawling across a New Jersey road by a driver.
Evgeniy Dorman, 41, was charged with cruelty and neglect of a child after he surrendered himself to police just after 1 p.m., Asbury Park Press reported. He was released pending a future court date.
The shocking incident that occurred on Sept. 22 caught nationwide attention after a photo of the crawling baby in Lakewood appeared in a since-deleted Facebook post. Cory Cannon, who posted the photo, told the Asbury Park Press he thought the child was a toy until he saw movement.
"I thought it was a toy or something until she moved," he told the newspaper. "I knew I needed to get some sort of proof and my GPS was open on my phone, so I used my work vehicle to slow down traffic behind me and took the pic as I was exiting the vehicle and halting oncoming cars."
A neighbor took the baby back to his parents, who didn't know the child was gone until he was returned home.
The child was unharmed in the incident.
Police discovered the 10-month-old boy had crawled about 140 feet from an open door, probably left open by an older sibling, to the street where he was later found by Cannon.