DEA chief: Heroin 'back with a vengeance,' drugs a national security threat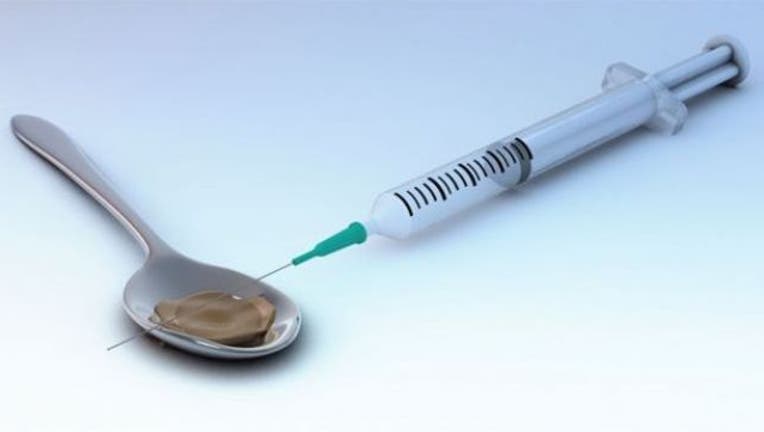 article
(FoxNews.com) - "Not much of a gambler," Chuck Rosenberg says about himself, a tad sheepishly. Indeed, in the seven deadly sins department, the new chief of the Drug Enforcement Administration is something of a zero: He's never smoked marijuana, doesn't drink alcohol, and lists as his only vice an excessive intake of Diet Dr. Pepper.
Such abstemiousness may be a prized attribute in the head of the lead agency in the War on Drugs, which kicked off with the founding of DEA, under a measure signed by President Nixon, in July 1973. From his office headquarters in Northern Virginia, Rosenberg oversees nearly 5,000 federal agents in 220 U.S. cities and nearly 90 other locales around the world. These are some of America's toughest and bravest uniformed – and undercover – officers, men and women who risk their lives to take down the most ruthless and heavily-armed narco-trafficking cartels.
The irony for the mild-mannered, bespectacled Rosenberg, a career federal prosecutor and former FBI official, is that someone so averse to gambling now spends his days grappling with the very thing gamblers court most assiduously. "We incur a lot of risk in our operations: legal risk, personal risk, all sorts of risk," the DEA chief said at his agency's headquarters. "And managing that risk in a smart way – figuring out where we ought to be and what we ought to be doing, prioritizing our work without stepping on the creativity and the passion of the men and women in the field – that's a challenge."
Foremost on Rosenberg's agenda – the issue that every one of his 21 special agents in charge, fanned out across the country, cite as the number one problem in their respective jurisdictions – is the surge in heroin use in the United States over the past few years. The Centers for Disease Control reports that heroin usage or dependency surged by nearly 150 percent between 2007 and 2013, and that casualty rates from the drug nearly doubled in the last two years of that span.
Read more on FoxNews.com.