Deal reached to end McHenry County high school teachers strike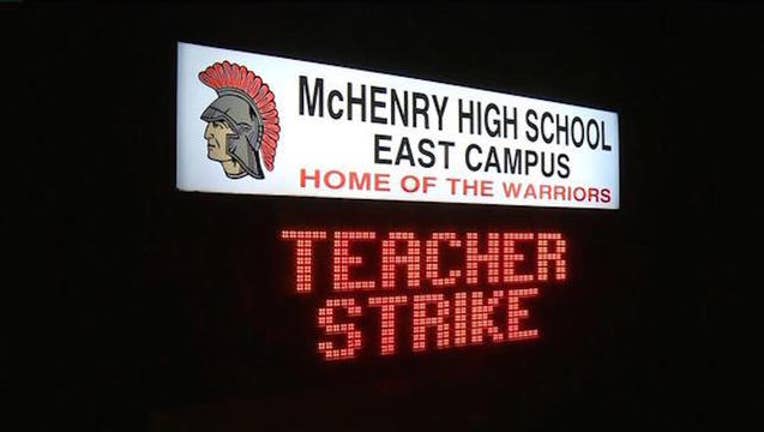 article
Classes appear set to resume Tuesday at McHenry County high schools after the northwest suburban district's school board reached an agreement with teachers to end a strike that began Oct. 1, the Chicago Sun-Times is reporting.
The McHenry Community High School District 156 school board and the 150-member McHenry Community High School Educators' Association said Saturday they reached a "tentative agreement" overnight.
The strike began Oct. 1 after teachers and administrators failed to reach an agreement in contract negotiations.
Classes at the McHenry High School East Campus would resume at 8:20 a.m. Tuesday and at 8:30 a.m. Tuesday at the McHenry High School West Campus.
No details of the contract were released pending the union vote.
The proposal would then go to the school board to ratify.
Meanwhile, the school's homecoming football game and dance were rescheduled for Oct. 17.