Dense fog over Chicago until Tuesday morning: weather service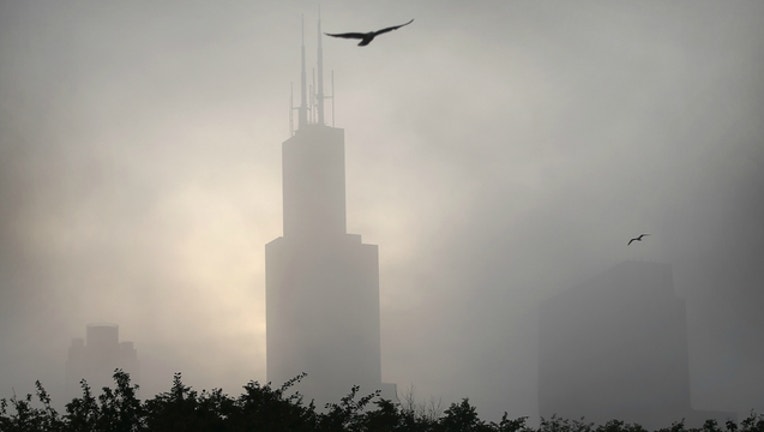 article
CHICAGO (SUN TIMES MEDIA WIRE) - Heavy fog has settled over Chicago Tuesday morning in advance of steady rain throughout the week.
The weather service first issued a Hazardous Weather Outlook Monday night, warning of an elevated fog risk for counties in North and Northeast Illinois as well as Northwest Indiana.
The fog should abate by 9 a.m. Tuesday morning, the weather service said, followed by sunny skies and a high of 75 degrees. A long bout of rain is then expected to begin Wednesday and last until the end of the week, as temperatures rise as high as 80 degrees during the day and fall to the mid-50s at night.