DePaul student accused of assaulting disabled woman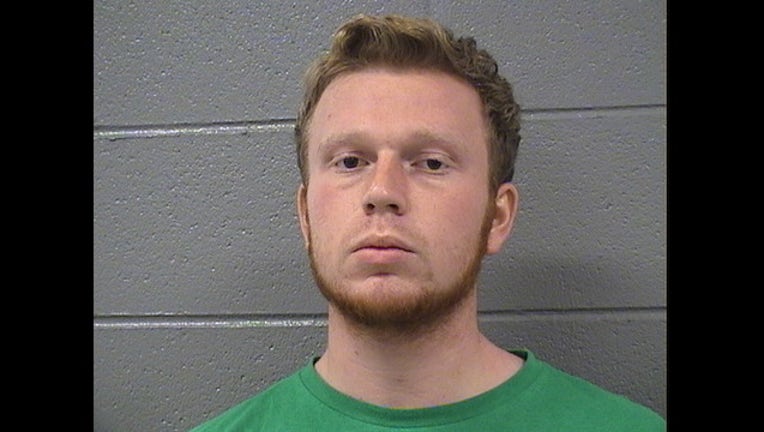 article
CHICAGO (STMW) - A DePaul University sophomore was charged with sexually assaulting a 22-year-old woman with developmental disabilities, the Chicago Sun-Times is reporting.
Joseph Annel, 19, of the 1200 block of West Fullerton Avenue, was charged with criminal sexual assault and appeared in court Sunday.
The woman, who has the mental capacity of a 10-year-old, lives in a facility in the same building as Annel, but on a different floor run by National Louis University that teaches individuals with intellectual disabilities how to live independently, Cook County Assistant State's Attorney Jennifer Keating said.
The woman was using a computer in the building's computer room about 3:45 p.m. Friday when Annel invited the woman to his room to watch a movie, authorities said.
Anell "told her she was cute and put his arm around her," according to court records. In his room, Annel undressed himself and the woman and sexually assaulted her, Keating said.
The woman told a supervisor in her program about what happened and police arrested Annel, Keating said. Annel initially told police he, too, was in the program for the disabled, which he is not, Keating said.
Annel admitted that he'd seen the woman several time before and "thought she was kind of slow because of her speech," Keating said. He also said the woman asked him to stop during the incident, Keating said.
Cook County Judge James Brown set bail for Annel at $50,000.
Representatives of DePaul and National Louis did not return phone messages Sunday.
Keating said the woman was part of the P.A.C.E. program.
According to National Louis University's website, the program is "a three-year post-secondary program which is designed to meet the transitional needs for young adults with multiple intellectual, learning and developmental disabilities." The residential program includes employment preparation, living skills coaching, academic courses and social development to prepare students for independent living.
"I was pretty shocked by it," the woman's mother said Sunday. "People who would prey on the developmentally disabled; it's shocking."
Asked about her daughter, the woman said: "She's doing fine. She's getting through it."