Dinkel's Bakery in Lake View closing permanently April 30
CHICAGO - After more than a century in business, Dinkel's Bakery on North Lincoln in Lakeview announced it's closing its doors at the end of April.
Owner Norm Dinkel — whose grandparents started the bakery in 1922 — simply said, "it was time."
"A couple months ago, I looked in the mirror and I saw an old guy, so I went and got a new mirror...and I still saw an old guy," Dinkel said.
Dinkel has run Dinkel's Bakery for more than 50 years, a longer stretch than both his father and his grandfather before him.
"My products are something that everybody can enjoy," Dinkel said.  "No matter your politics, or whatever's going on, everybody can sit and have a donut, everybody can have a piece of cake, everybody can sit and have some cookies and milk or brownies."
Dinkel's has become a North Side institution that's made life a little sweeter in Lakeview since it first opened in 1922, directly across the street from its current location.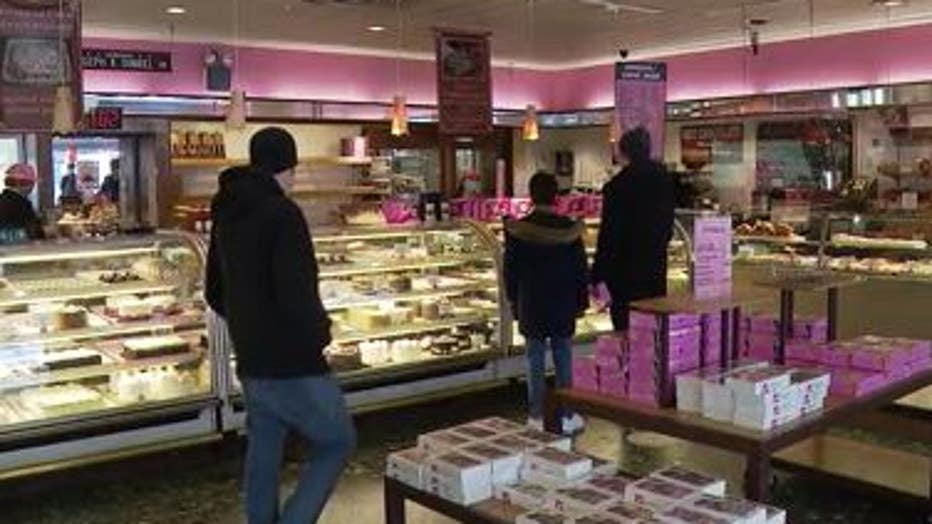 "It's very sad because it's really nice to be part of the neighborhood where everyone says, 'oh you're right by Dinkel's!'" said Amy Novotny, who owns the Arthur Murray Dance Studio, steps away.
Norm broke the news to his staff on Tuesday that Dinkel's is closing at the end of April.
DOWNLOAD THE FOX 32 CHICAGO APP
"It's been a real tough day," Dinkel said, fighting tears. 
"It's a trade, and it's a lost trade, I think," said General Manager Luke Karl. "Unfortunately I think a lot of people don't have skills like this anymore."
Dinkel said he tried to sell the business, but there wasn't interest. He said the building will be going to a reputable developer.
The last day for Dinkel's Bakery will be Saturday, April 30.
"I love everybody and I hope they visit Dinkel's one last time before it's too late," Dinkel said.