Donald Trump Jr. 'fixes' Kaepernick Nike ad with his dad's face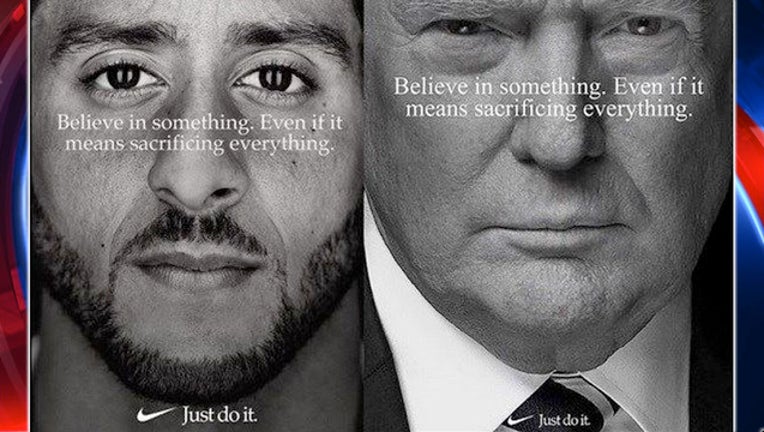 article
Nike announced its campaign featuring Colin Kaepernick on Monday, with an image of the football player's face overlaid with text saying, "Believe in something, even if it means sacrificing everything." 
This week, Donald Trump Jr, President Trump's son, decided to make an ad of his own and posted a doctored version of the ad on Instagram, with Kaepernick replaced by the President. 
"There, fixed it for you," the caption said, followed by #maga. 
President Trump's re-edit of Nike this week isn't the only one. Nike's ad has quickly become a meme, with everyone from Marvel's Thanos to The Office's Michael Scott having their own version. 
In case you missed it, catch Kaepernick's Dream Crazy Nike ad: