Dow Jones industrials break through 25,000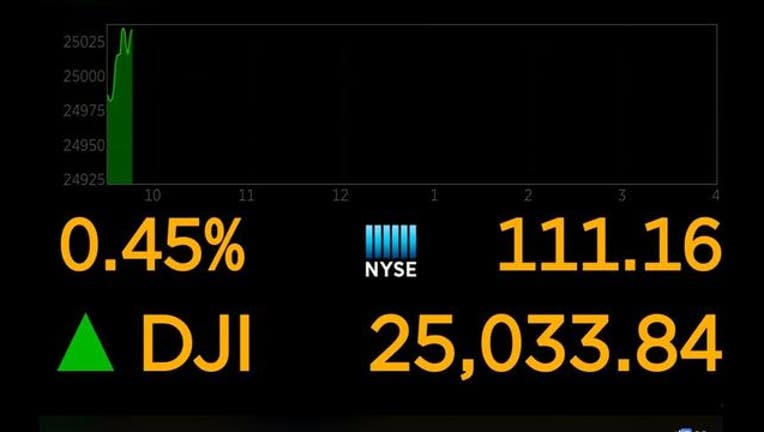 article
NEW YORK - The Dow Jones industrial average closed above 25,000 points for the first time, just five weeks after its first close above 24,000.
Technology companies, which put up some of the biggest gains in the last year, continued to outpace the rest of the market Thursday.
Banks were benefiting from higher bond yields, which allow them to charge higher interest rates on mortgages and other kinds of loans.
Microsoft, JPMorgan Chase and Wells Fargo all posted solid gains.
The Dow increased 152 points, or 0.6 percent, to 25,075.
The Standard & Poor's 500 index rose 10 points, or 0.4 percent, to 2,723.
The Nasdaq composite climbed 12 points, or 0.2 percent, to 7,077.
Bond prices fell. The yield on the 10-year Treasury note rose to 2.45 percent.