DRAMATIC VIDEO: Officer, Good Samaritans push burning SUV off of trapped man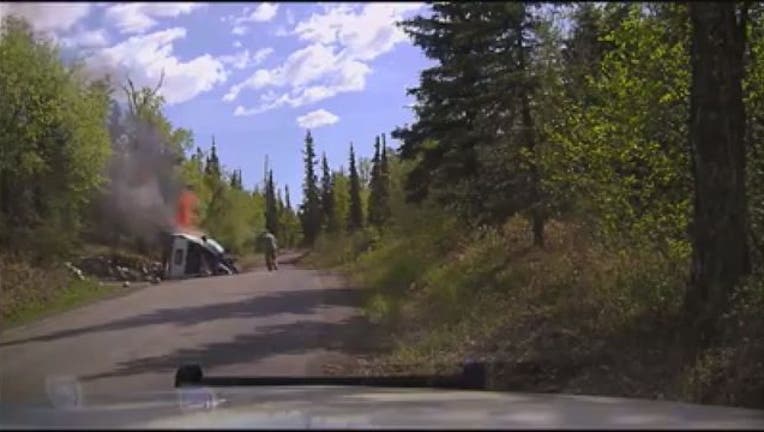 article
ANCHORAGE, Alaska (AP) — A dash cam camera in an Anchorage police cruiser caught dramatic video of an officer and four citizens rescuing a man whose arm was trapped under a burning sport utility vehicle.
The video released Tuesday is agonizing to watch at times as the man screams: "Oh my God! Oh my God!"
The vehicle had rolled onto its right side Sunday. The unidentified driver, who hadn't worn a seat belt, had his arm trapped under the passenger side of the vehicle.
Officer Mitchel Veenstra and four volunteers rocked the car just enough for the driver to free his arm, and the crying man scrambled away from the SUV
As he flops to the ground in front of the cruiser, the man tells Veenstra that he's a firefighter with the state.
The man then says he's OK, but adds: "I thought I was literally going to die."
Veenstra says, "I'm glad to be talking to you right now."
The man replied: "Me too."