Duckworth to be first sitting US senator to give birth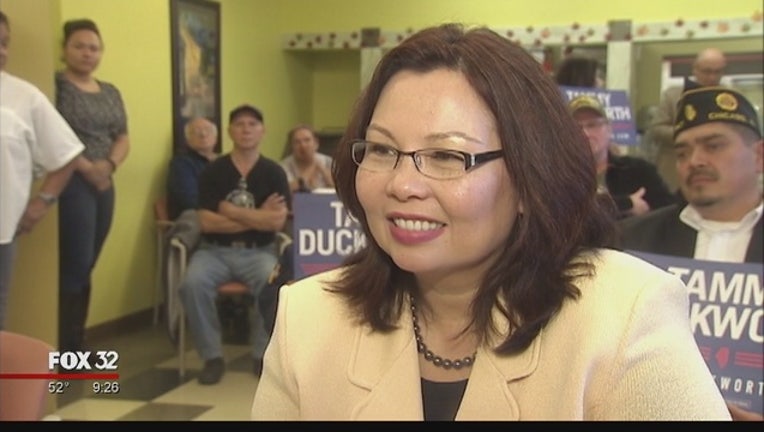 article
WASHINGTON (AP) — Illinois Sen. Tammy Duckworth is pregnant with her second child. She will be the first U.S. senator to give birth while in office.
The 49-year-old Democrat, a veteran who lost her legs in the Iraq War, announced her pregnancy in a news release Tuesday.
"Parenthood isn't just a women's issue, it's an economic issue and an issue that affects all parents — men and women alike," Duckworth said. "As tough as juggling the demands of motherhood and being a Senator can be, I'm hardly alone or unique as a working parent."
Duckworth added that her first daughter, Abigail, "has only made me more committed to doing my job and standing up for hardworking families everywhere."
Duckworth gave birth to her first child in 2014, while serving in the House. She is one of only 10 lawmakers who have given birth while serving in Congress. Sen. Kirsten Gillibrand, D-N.Y., was a U.S. representative when she had her second child in 2008. Rep. Cathy McMorris Rodgers, R-Wash., has had three children while serving in Congress.
Sen. Dick Durbin, Duckworth's colleague from Illinois, congratulated Duckworth on Twitter.
"Proud to have her as my colleague," he said, "and prouder still that she will make history by being the first U.S. Senator to have a baby while in office. I couldn't be happier for her."
Duckworth said she is due in the spring.