Duo suspected of armed robberies in Oak Lawn, Skokie and northwest Indiana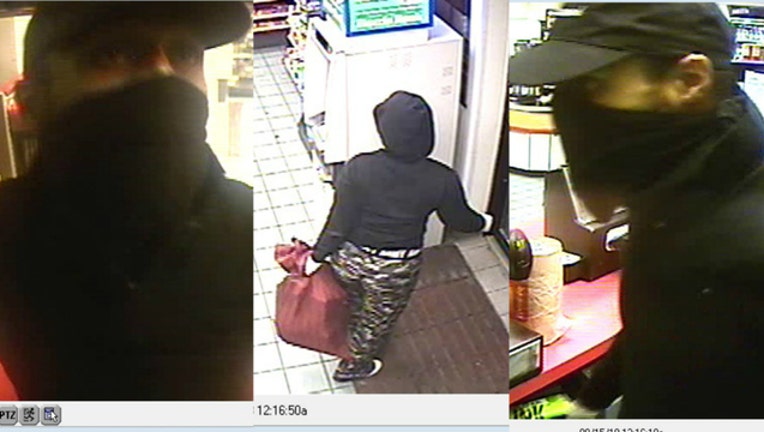 MUNSTER, Ind. (Sun-Times Media Wire) - A man and woman have been targeting suburban and northwest Indiana gas stations in a series of armed robberies this month, according to authorities.
About 12:15 a.m. Wednesday, two people walked into a Speedway gas station at 9600 Calumet Ave. in Munster, Indiana, showed a gun and robbed a lone employee, Munster police said. On Tuesday, police released photos of the robbers in the hope of identifying them.
The duo is also believed to have robbed two gas stations in Oak Lawn. The most recent happened Monday at a Shell at 10601 S. Cicero Ave. and another was reported Aug. 6 at a Thornton's gas station at 9138 S. Cicero Ave., police said. The robbers also targeted a 7-Eleven store in north suburban Skokie early Aug. 13 at 7950 Crawford Ave.
In all the cases, cigarettes and money were taken, police said. The robbers were described as a skinny man in his 20s and a heavy-set, short woman.
Anyone with information should call Munster police detectives at (219) 836-6658, or contact their local police department.