El Chapo's new home: a jail that held mobsters, terrorists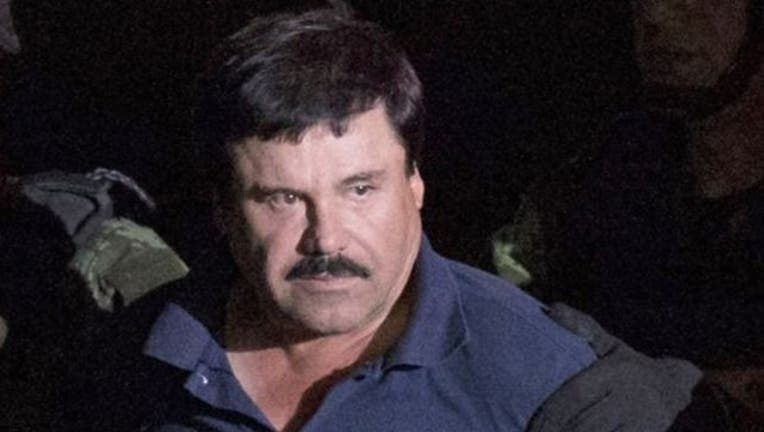 article
NEW YORK (AP) - In the heart of bustling lower Manhattan sits one of the country's most secure federal lockups — and the new home of Mexican drug lord Joaquin "El Chapo" Guzman.
Guzman, who pleaded not guilty on Friday to charges he ran one of the world's biggest drug-trafficking operations, can expect to be kept in a special unit inside the drab 12-story Metropolitan Correctional Center, where such other high-profile, high-risk inmates as Gambino crime family boss John Gotti and several former close associates of Osama bin Laden awaited trial.
"It's got extra security above and beyond what you would have in a restricted housing area," second only to the super-maximum security prison in Florence, Colorado, said Catherine Linaweaver, who served as the lockup's warden for 15 months before retiring in 2014. "There is no other unit in the Bureau of Prisons like the high-security unit in New York."
To authorities, it's a setting befitting a man who twice escaped from maximum-security Mexican prisons. Federal prosecutors wrote in a court filing that "it is difficult to imagine another person with a greater risk of fleeing prosecution" than Guzman.
The jail is sandwiched between federal prosecutors' offices and two federal courthouses and is protected by steel barricades that can stop a 7 1/2-ton truck. Cameras capable of reading a newspaper a block away are trained on the area.
Inmates can be transported to court through corridors linked to both courthouses, though Guzman will be ferried to and from court in Brooklyn, a potentially risky job for the U.S. Marshals Service.
In the 10th-floor Special Housing Unit, known by its acronym, the SHU, pronounced like "the shoe," around a dozen prisoners spend 23 hours a day in 20-by-12-foot cells, prohibited from communicating with one another. Meals are eaten in cells, and exercise is in a recreation area specifically for these inmates.
FEMALE INMATES IN NY JAIL WELCOME 'EL CHAPO' BY WILDLY CHANTING HIS NAME
To reduce the risk that a wealthy inmate such as Guzman might try to corrupt jail staff, the number of jailers who have access to him will likely be limited and each will undergo extra screenings by top jail officials, Linaweaver said.
The special unit's strict confinement drew criticism in 2011 from the human rights group Amnesty International, which expressed concern that the sparse cells, exercise restrictions and isolation "amount to cruel, inhuman or degrading treatment."
The jail saw an audacious escape attempt in 1982, when two armed people in a hijacked sightseeing helicopter tried to pluck an inmate off a roof. Four years earlier, three prisoners broke out by cutting through window bars.
Security there was tightened significantly after Mamdouh Mahmud Salim, described as a right-hand man to bin Laden and awaiting trial in a terrorism case, used a sharpened comb to stab a guard on Nov. 1, 2000. Salim, who later apologized for the stabbing, is serving a life sentence.
Guzman's case doesn't mark the first time federal authorities have grappled with how to hang onto a member of his Sinaloa drug cartel.
Authorities expressed concern that the cartel might attempt to break a son of one of Guzman's cartel partners out of a federal lockup in Chicago in 2011. Of particular concern in that case: A fenced rooftop recreation center officials feared could make a defendant susceptible to sniper fire.
The son was moved to a more secure facility.