Elie Wiesel, Nobel Peace Prize winner and Holocaust survivor, dies at 87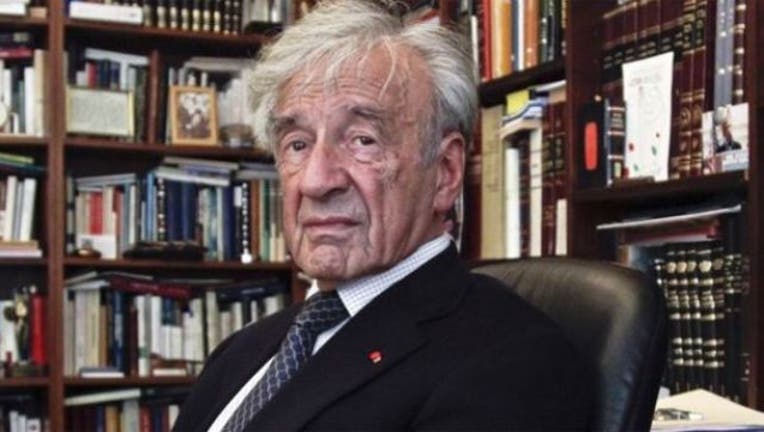 article
FOX NEWS - Elie Wiesel, who documented his experience of the Holocaust in the best-selling memoir "Night" and went on to become an influential author and Nobel Peace Prize winner, died Saturday at the age of 87.
Wiesel's death was first reported by the Israeli newspaper Haaretz and confirmed on Twitter by Israel's Holocaust memorial, Yad Vashem.
Born in Romania in 1928, Wiesel wrote extensively about his experiences in the Nazi concentration camps at Auschwitz, Buchenwald and Buna during World War II. "Night", first published in English in 1960, would go on to be translated into 30 languages and sell six million copies in the United States alone.
In all, Wiesel wrote 57 books and was awarded the Nobel Peace Prize in 1986.
Israeli Prime Minister Benjamin Netanyahu expressed sorrow at Wiesel's death, saying the author "gave expression to the victory of the human spirit over cruelty and evil, through his extraordinary personality and his fascinating books."
Netanyahu called Wiesel "a ray of light and example of humanity who believed in the goodness in people."