Elk Grove Village passes ordinance to ban smoke shops from selling unregulated THC products
COOK COUNTY - Northwest suburban Elk Grove Village passed an ordinance Tuesday night that prohibits license tobacco stores from selling any products that contain THC — the ingredient in marijuana that makes users feel "high."
The ordinance was introduced after the village discovered a "gray area" in state law that allowed products containing THC that weren't FDA approved to be sold at smoke shops.
Some of the unregulated products were delta 8 vapes and edible candies such as gummy bears.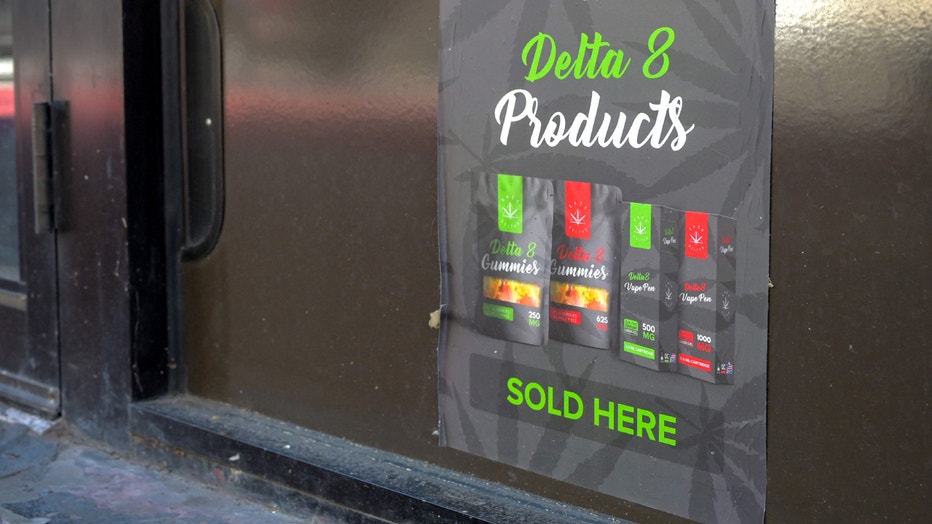 Delta-8, which contains tetrahydrocannabinol, which the FDA says has not been evaluated or approved "for safe use and may be marketed in ways that put the public health at risk," according to the federal government website, is being
SUBSCRIBE TO FOX 32 CHICAGO ON YOUTUBE
When passing the ordinance, the village looked at a number of health studies that suggested ingesting these kinds of THC products resulted in adverse effects.
"The steps we're taking today are aimed at safeguarding our community, especially youth who may be unaware of the harm these unregulated products can cause," Elk Grove Village Mayor Craig Johnson said in a statement.
"Elk Grove Village is the first community in Illinois to identify this loophole. We encourage other communities to follow our lead and, more importantly, for state lawmakers to take swift action to prohibit the sale of unregulated THC products at smoke shops and other establishments throughout the state."
The village says tobacco stores that violate the ordinance can face fines up to $500, in addition to their business license being suspended or completely taken away.