Emanuel appoints ex-ComEd VP John T. Hooker as CHA chairman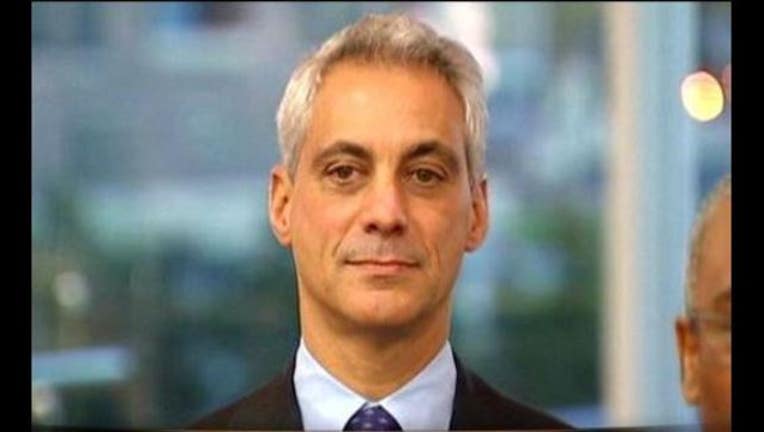 article
The Chicago Housing Authority is switching up its leadership again.
Mayor Rahm Emanuel announced Thursday that John T. Hooker, who worked at ComEd for 44 years, will be the new chairman of the city agency that provides homes to more than 50,000 families, the Sun-Times is reporting.
Hooker will replace Zaldwaynaka "Z" Scott, who has held the position since she was appointed by Emanuel in 2011.
"With John Hooker's long history of civic and community building in Chicago, he will play a crucial role in helping to lead CHA as the agency works to meet the ongoing affordable housing needs for families throughout the city," Emanuel said in a statement.
At ComEd, Hooker served as executive vice president of legislative and external affairs before he retired in 2012. In this position he managed state legislative initiatives for the company. As chairman, he will oversee the CHA's 10-member board.
The lifelong Chicagoan also was a board member of Peoples Consumer Cooperative, which provides low-cost housing for the elderly.
Hooker was not available for comment.
"The CHA has a lot of challenges right now," said Ald. Pat Dowell (3rd). "I believe John Hooker is probably the right person to oversee the CHA right now. He has great leadership skills, works with people . . . he's a quiet storm."
Dowell added that she knows Hooker personally.
Earlier this month U.S. Housing and Urban Development Secretary Julian Castro expressed his "continuing concern" over the CHA's $440 million surplus. Castro said that surplus should be used for more housing opportunities.
Leah Levinger, executive director of the Chicago Housing Initiative, which advocates on behalf of low-income residents and their access to CHA housing and accountability, sees the appointment as a revolving door of leadership that slows structural changes from happening within the agency.
"The key facets in front of us are is that Mayor Emanuel made a lot of promises in his campaign and said he's going to begin governing for all sides [of the city] and constituents," Levinger said. "The handling for CHA is going to be a litmus test for following through on those promises."
The average amount of time an individual sits on the waiting list before the city contacts them for screening is five years, according to statistics from the CHA website. Last year, CHA reported they had their largest application pool yet, with more than<a href="http://www.thecha.org/cha-waitlist-lottery-officially-closes-as-more-than-282000-households-register-for-affordable-housing/" target="_blank"> 282,000 people</a> registering for the waitlist lottery.
This year, CHA got its fifth CEO in a four-year period. Levinger said this also has caused difficulty in the agency addressing its root problems. Many activists call the CHA to be governed with local oversight, and not just the mayor's appointees.
Levinger said it was "interesting" that Hooker's appointment comes exactly a week before the Keeping the Promise Ordinance will be reintroduced to City Council.
The proposed ordinance seeks to raise accountability of the CHA by having the agency report regularly on progress in filling vacancies in the city's underutilized housing facilities and being more transparent with its financial status as well as the amount of housing vouchers available.
With this new appointment, residents living in the city's public housing also want to know what the mayor's overall vision is for the agency, Levinger said.
"They have a problem with continuity," said Cheryl Johnson, a resident of Altgeld Gardens on the Far South Side. "It's just a ball of confusion and I think it's just a way of stonewalling on the commitment they should have made on every front. How do we think we should get things done when they keep changing?"
Hooker's appointment makes him the second retired African-American man from ComEd this week to be selected to head a city board. Former ComEd Chairman and CEO Frank Clark took over as Chicago Public School board president Wednesday morning.
Hooker will begin his role as CHA chairman after the board's August meeting.