Evanston police: Man ditches gun, but forgets to wipe off his prints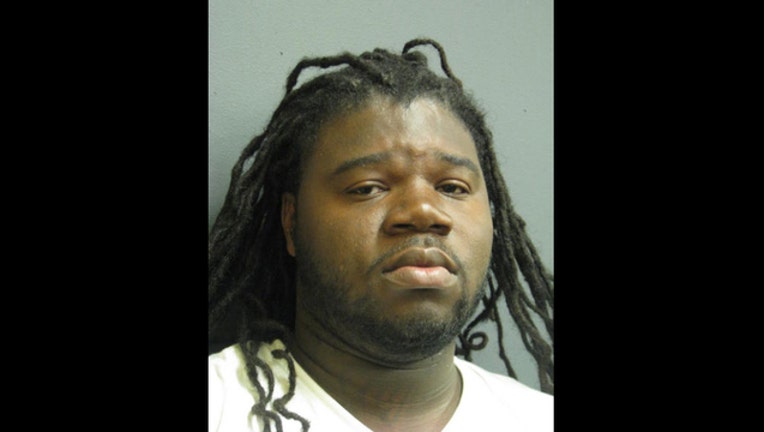 article
EVANSTON (Sun-Times Media Wire) - A Chicago man thought he had beaten the rap when he ditched a gun used in a shooting shortly before being stopped by police in north suburban Evanston, but he never thought to wipe off the fingerprints, according to police.
Police were called just before 1 a.m. May 7 about a fight in the street in front of Tommy Nevin's Pub in the 1400 block of Sherman Avenue, according to Evanston police. Witnesses said one man fired a handgun during the melee, then drove away. No one was shot.
Police recovered a spent 9mm shell casing in the street. But when they tried to stop the vehicle near Elmwood Avenue and Dempster Street, it would not pull over until it reached Maple Avenue and Greenwood Street, according to police.
Isaac J. Roach, 31, was finally pulled over, but police could not find the weapon, nor any evidence linking him to incident, and he was released, police said.
Just before 4 p.m. that day, a citizen found a Lorcin 9mm handgun in a parking lot in the 900 block of Dempster, police said. The bullets in the gun matched the spent shell casing found in front of the bar, and "examination of the firearm revealed latent fingerprints that upon comparison, matched the fingerprints of Roach," police said.
About 1:15 p.m. Thursday, officers saw Roach in the 700 block of Howard Street and arrested him.  He was charged with two counts each of unlawful use of a weapon by a felon; and not having a valid FOID card, police said.
The Illinois Department of Corrections also issued a parole violation warrant because Roach was on parole at the time of his arrest from a 2013 weapons conviction, police said.