Ex-Congressman's lawyers: Informant in Schock case broke law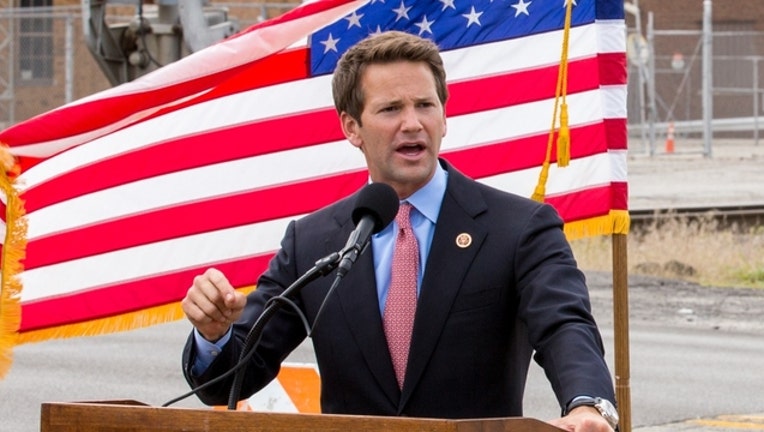 article
WASHINGTON (AP) - A staffer working for former U.S. Rep. Aaron Schock secretly provided the government with a trove of emails, credit card receipts and other documents that violated the now-indicted congressman's constitutional right against unreasonable search and seizure, his lawyers argue in new court filings.
It's unclear exactly how information from the staffer-turned-informant shaped prosecutors' corruption allegations against Schock, whose high-flying travel and curious office expenses made news two years ago and drew the attention of the Justice Department. Schock was indicted in 2016 after resigning from Congress the year before.
But in court documents filed late Tuesday, Schock's attorneys say the government went too far when it transformed the staffer into an informant and required him to wear a wire to secretly record conversations - in addition to providing more than 10,000 pages of legislative emails, staff rosters, employee records and confidential documents from Schock's district office the defense considers to be stolen property. The informant rummaged through the desk of Schock's chief of staff and taped conversations with other staffers, the attorneys said.
A spokeswoman for the U.S. attorney's office for the Central District of Illinois declined to comment.
The allegations come in the latest effort by federal prosecutors to convict a U.S. political figure, whom they said used his position to spend lavishly on travel and sports events. If the judge sides with Schock's arguments, it could spell trouble for a Justice Department that has had a mixed record on securing lasting convictions in public corruption cases.
There's no evidence the informant's use "produced the 'smoking gun' it no doubt sought by using him," Schock's lawyer, George Terwilliger, wrote in a motion asking a judge to force prosecutors to provide more information about the informant's role in the case. "The government, however, cannot run away from what was produced: a trail of improper - if not outright illegal - acts by the (informant) that remain not fully known to the defense in this case."
Schock's attorneys say the FBI used the informant to get around restrictions on what a federal agent would not have a right to search and seize. The documents suggest Schock's attorneys will move to have the case dismissed by citing, among other things, alleged illegal searches and prosecutorial misconduct.
Using an informant is not uncommon in public corruption cases, but they tread a fine constitutional line, said Jeff Cramer, a former federal prosecutor who is not involved in the Schock case.
"The problems may occur when or if this informant crosses the line starts gathering information at the request of law enforcement that he or she should not be looking for," he said. "When you add a sitting congressman to the calculus it becomes even more fraught with peril."
Schock's downfall was as swift as his rise in Congress, having been a young, fresh face of the Republican Party and sought-after fundraiser for fellow GOP candidates. He was an active social media user who chronicled his world travels for business and pleasure.
Yet those very Instagram posts, in addition to questions over his office decor and travel expenses, led to a growing list of Schock's troubles. In 2015, The Associated Press relied on location data from his Instagram pictures when it reported he spent taxpayer and campaign funds on flights aboard private planes owned by some of his top donors.
The indictment charged Schock with wire fraud, falsification of election commission filings, filing false federal income tax returns, making false statements, mail fraud and theft of government funds. It also alleges he spent $40,000 in government funds to redecorate his Washington office in the style of the television series "Downton Abbey," and had asked the House to reimburse him for nearly $30,000 worth of camera equipment.
It also accused him of running up a $140,000 mileage tab over six years, reimbursements for 150,000 more miles than his vehicles actually traveled. Schock has maintained his innocence and his attorneys have described the case as an attempt to embarrass and humiliate him. They contend many of the issues singled in the indictment were administrative ones that many members of Congress grapple with.
___
Associated Press writers Jack Gillum in Washington and Michael Tarm in Chicago contributed to this report.