Ex-Illinois US Rep. Aaron Schock arraignment set for Monday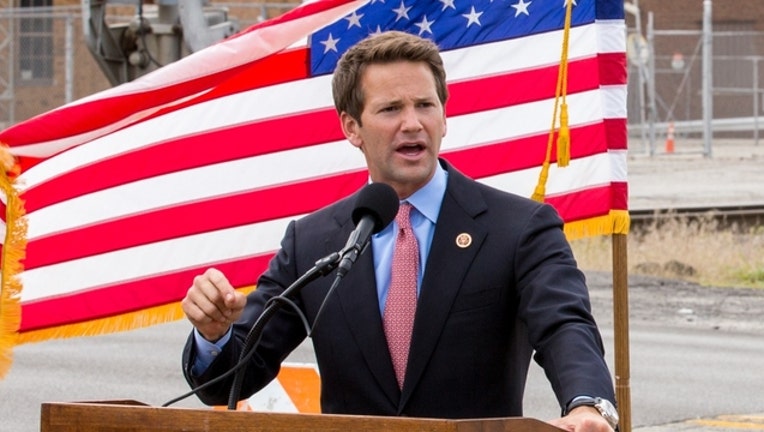 article
SPRINGFIELD, Ill. (AP) -- Former Illinois U.S. Rep. Aaron Schock, once a rising star in the Republican Party, is being arraigned Monday on federal corruption charges alleging he used his position to spend lavishly on travel, World Series tickets and other luxuries.
The 35-year-old Republican is accused of using government and campaign money to subsidize an extravagant lifestyle, as well as pocketing thousands of constituents' dollars. Prosecutors say he hosted Washington tours and meet-and-greets, charged a fee and kept some of the cash.
Schock has said he is innocent, referring to the spending in question as "honest mistakes."
"As I have said before, we might have made errors among a few of the thousands and thousands of financial transactions we conducted, but they were honest mistakes -- no one intended to break any law," he said the day the 24-count federal indictment was unveiled last month.
Schock is from Peoria and had asked for the case to be moved there, but U.S. District Judge Sue Myerscough ruled that proceedings should remain in Springfield, Illinois.
Schock resigned in March 2015 amid intensifying scrutiny over real estate deals, extensive travel and other spending. Questions about his spending were sparked in part by word that he redecorated his congressional office in the lavish style of TV's "Downton Abbey."
The indictment alleges Schock spent $40,000 in government funds to redecorate his Washington office, including $5,000 on a chandelier.
When Schock risked missing a connecting flight for a European vacation, the indictment alleges, he paid a private aircraft company more than $8,000 out of his campaign account to fly him from Peoria to Washington.
The indictment includes nine counts of wire fraud, five of falsification of election commission filings, six of filing false federal income tax returns, two of making false statements and one each of mail fraud and theft of government funds. A conviction on just one count of wire fraud carries a maximum 20-year prison sentence.