Ex-Subway pitchman Fogle asks appeals court to cut sentence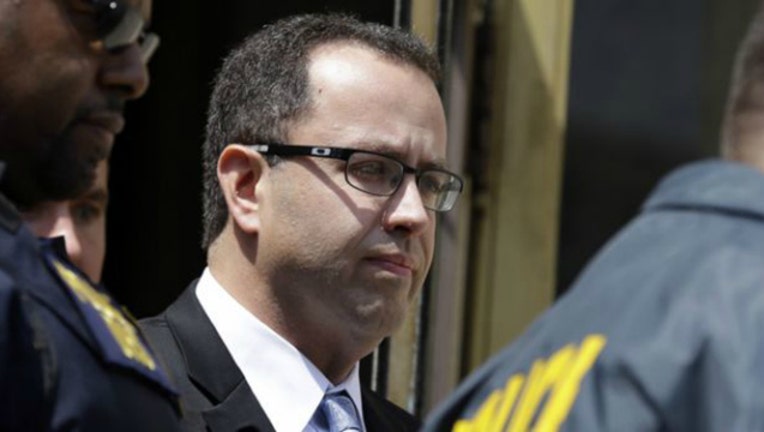 article
CHICAGO (AP) - The judge who sentenced former Subway pitchman Jared Fogle to more than 15 years in prison mistakenly believed he was involved in producing child pornography, and his sentence should therefore be reduced, Fogle's attorney said during a hearing Friday.
Fogle wants the 7th U.S. Circuit Court of Appeals to shorten his sentence, arguing that the district judge abused her authority by sentencing him to a longer prison term than prosecutors suggested in his plea deal. Prosecutors say the judge acted within her discretion.
Defense attorney Ron Elberger told the Chicago-based court that Fogle didn't see all the child pornography produced by Russell Taylor, the former director of the foundation Fogle started to fight childhood obesity, The Indianapolis Star reported.
"It just did not happen," Elberger said.
Fogle, 38, pleaded guilty in November to one count each of distributing and receiving child porn and traveling to engage in illicit sexual conduct with a child. The plea came four months after FBI agents raided his suburban Indianapolis home in an investigation that ended Fogle's lucrative endorsement career with Subway, which started after he lost more than 200 pounds in college, partly by eating Subway sandwiches.
Elberger argued that U.S. District Judge Tanya Walton Pratt wrongly considered Fogle's fantasies about having sex with young minors.
"That's all he did. It was all talk and no substance," Elberger said.
However, Assistant U.S. Attorney Steve DeBrota said after the hearing that one aggravating factor was that Fogle knew some of the child pornography victims. He also noted that Fogle asked adult prostitutes to provide him access to minor victims.
"None of that was fantasy. That was solicitation," DeBrota said.
Fogle admitted that he paid for sex at New York City hotels with girls who were 16 or 17 years old and that he had received some child pornography produced by Taylor, former executive director of the Jared Foundation. Fogle also paid a total of $1.4 million to his 14 victims, with each getting $100,000.
Taylor was sentenced in December to 27 years in prison after pleading guilty to 12 counts of child exploitation and one count of distributing child pornography. Prosecutors say Taylor used hidden cameras in his Indianapolis-area homes to secretly video minors.