Fast-acting paramedic rescues baby from submerged SUV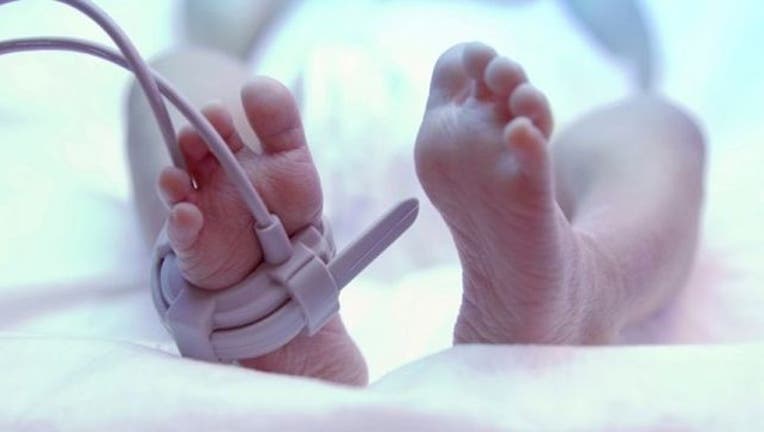 article
ST. LOUIS (AP) - A fast-acting paramedic dove into the frigid water of an Illinois lake where a SUV was submerged on Thursday and found an infant floating inside, then administered CPR on the hood and swam the child to shore, authorities said. The baby is expected to make a full recovery.
The infant was one of seven siblings who survived a tragic chain of events that left one person dead in a house fire and second body recovered from the lake where the baby was found.
It all began at 5:15 a.m. in Glen Carbon, Illinois, when fire broke out at a home owned by Cristy Lynn Campbell. An adult died in the fire but six children, siblings ranging up to age 14, escaped. Glen Carbon is about 30 miles east of St. Louis.
Sheriff John Lakin said the person killed has not been identified, but Campbell's estranged husband and the father of the children, Justin Campbell, has not been accounted for.
Some of the children ran to a nearby Wal-Mart, others to a home in the neighborhood. The kids at the Wal-Mart asked an arriving worker to call 911, Lakin said.
Cristy Campbell was not in the home when firefighters arrived nor was the couple's seventh child, a 3-month-old boy.
At 5:31 a.m., a motorist passing near Silver Lake in Highland, Illinois, about 16 miles from the home, saw a car heading down a hill toward the water and called 911, Lakin said.
Highland paramedic Todd Zobrist arrived quickly, jumped into the 46-degree water and swam 50 to 75 feet to the SUV, where he found a baby floating inside the car. He pulled the baby by the arm to the hood of the SUV, where he began CPR, then swam with the child to shore.
The child, initially unresponsive, is expected to recover and could be released Friday from a hospital in St. Charles, Missouri, Lakin said.
"Today was a tragic day all the way around because of both scenes," Lakin said. "Fortunately, there is something good that can come of this."
Highland Emergency Medical Services chief Brian Wilson said Zobrist's actions were heroic.
"He definitely saved the child's life," Wilson said.
After finding the baby, authorities began searching the water. A body was pulled from the lake around 11:15 a.m. While the body has not been identified, Lakin said police are no longer searching for Cristy Campbell.
Court records showed that Cristy Campbell and Justin Campbell, 37, had a volatile relationship.
In 2005, before they were married, Justin Campbell was charged with domestic abuse for allegedly attacking Cristy Campbell, then known as Cristy Brueggemann, by slapping her in the head when she was pregnant. He was sentenced in March 2006 to probation and fined $500.
Despite the violence they wed on Nov. 3, 2006. She filed for legal separation in September 2010, but the matter was dismissed two months later.
In April 2012, Cristy Campbell obtained an emergency protection order against her husband and filed for divorce, alleging in court papers that he "abuses me on a weekly basis," including punching and choking her.
"He has told me that I'm a no good wife," Campbell wrote in her application for the protection order.
The divorce was granted in February 2013.
Lakin said Glen Carbon police have answered several calls to Campbell's home, including some "domestic-related situations," but he declined to elaborate.
"The Glen Carbon Police Department was aware of that house," Lakin said.
Authorities said the children are with Illinois authorities and will be placed with relatives.