2 siblings riding in SUV die in school bus crash in Kane County
ST. CHARLES, Ill. - Two people were killed, and two others were injured in a crash involving a school bus Monday afternoon in Kane County.
At about 3:45 p.m., Kane County Sheriff's deputies and Campton Hills police responded to Empire Road near the intersection of Kings Wood Drive in unincorporated Campton Township for a vehicle crash.
Upon arrival, deputies determined a 2013 Lexus SUV and a school bus were involved in the crash.
According to initial information, the SUV was traveling east on Empire Road when it struck the rear of a school bus that had 31 students and one driver on board.
The school bus was from Burlington School District #301 with students from Lilly Lake Elementary.
No students were injured in the crash.
All students were reunited with parents and released at the scene, deputies said.
The bus was in the process of stopping to drop off students at the time of the crash.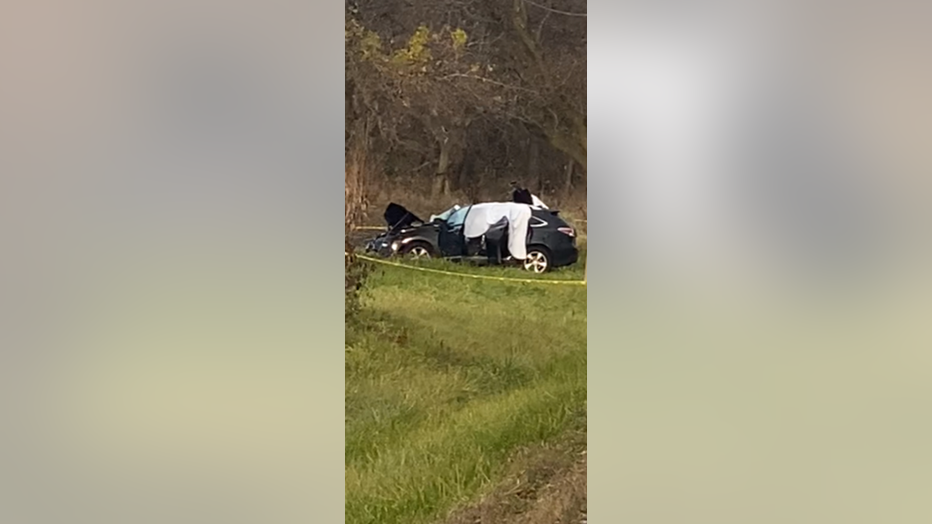 There were four people inside the Lexus at the time of the crash:
Driver, 18-year-old man of Elgin, transported to an area hospital with non-life threatening injuries
Front seat passenger, Grace Diewald, 20, of Campton Hills, deceased at the scene
Back seat passenger, Emil Diewald, 19, of Campton Hills, deceased at the scene
Back seat passenger, 17-year-old girl of South Elgin, transported to Delnor Hospital and eventually air lifted to Lurie Children's Hospital in Chicago with life-threatening injuries
The pair killed in the crash were brother and sister. They were identified by the Kane County Coroner's Office and their cause of death was blunt-force trauma. 
Dr. Todd Stirn, Superintendent of Schools, Central Community Unit School District 301, released the following statement in response to the crash.
"More than 30 students were on their way home from school Monday when their school bus was struck by a car along Empire Road. Our bus riders were treated and released on scene to their parents by emergency responders and administrative staff.  We are thankful for our parents' calm, patient and cooperative response as we worked together to release their children from the scene. We are making support staff available to students and staff throughout the day on Tuesday to offer accommodations as they need it."
This is an active and ongoing investigation, authorities said.
No charges have been filed, and no tickets have been issued at this time. 
The Kane County Coroner's Office will release the names of the deceased upon completion of the autopsies.