FBI: Man robs 4th Chicago bank in a month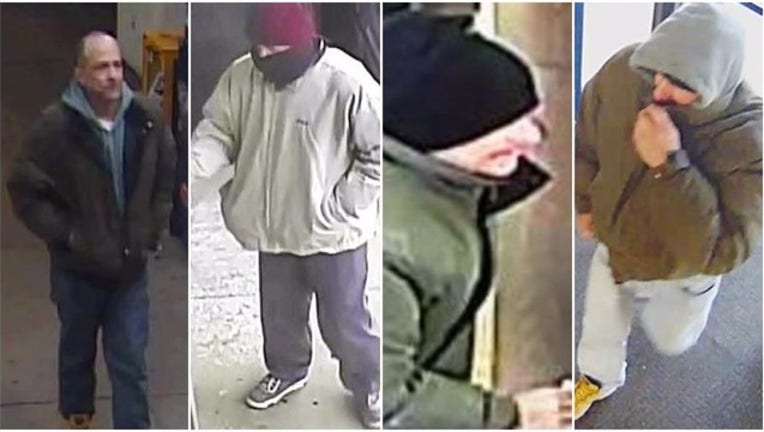 article
SUN-TIMES MEDIA WIRE - A man robbed a Heart of Chicago neighborhood bank Wednesday morning, marking his fourth heist in the city in just over a month, according to the FBI.
The robber, a thin, 5-foot-5 white man in his mid-30s, made off with an unspecified amount of cash about 11:15 a.m. from the Byline Bank branch at 2201 W. Cermak Road, authorities said.
Investigators think it was the same man who robbed the U.S. Bank branch at 4725 N. Western Ave. on Dec. 2; the Huntington Bank branch at 4012 N. Pulaski Road on Dec. 8; and the PNC Bank branch at 3337 W. North Ave. on Dec. 15.
He hasn't shown a weapon in the "non-takeover" robberies, and no one has been hurt, according to the FBI.
In Wednesday's robbery, he was wearing and olive-green winter coat over a gray hooded sweatshirt, blue jeans and tan tennis shoes. Authorities say he has blue eyes.
The FBI offers a cash reward for information leading to a bank robbery arrest. Anyone with information should call (312) 421-6700.
It was the first bank robbery of 2017 in the Chicago area. At least 187 banks were robbed in 2016.