FBI releases photos of Niles bank robber who snatched $2,000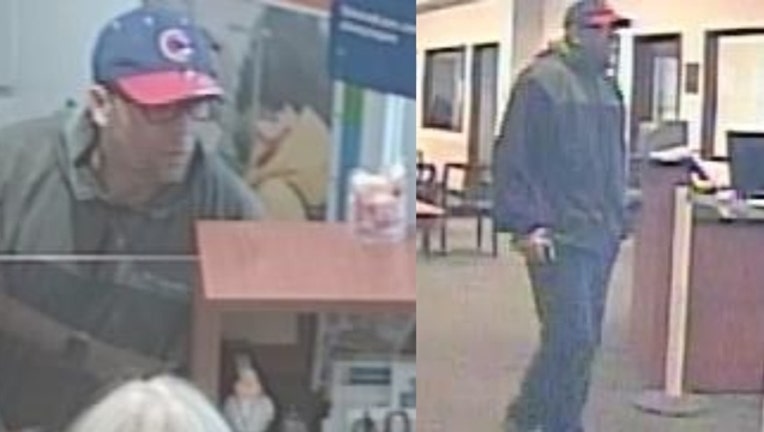 SUN TIMES MEDIA WIRE - Authorities have released photos of a man who robbed a bank last week in north suburban Niles.
About 11 a.m. on Sept. 28, a man wearing a Cubs baseball cap entered the PNC Bank at 8990 N. Milwaukee Ave. and presented a teller with a note declaring a robbery, according to a statement from Niles police.
He did not display or indicate he had a weapon, police said.
The teller handed over about $2,000 to the man, who left the bank and traveled west on Ballard Street, according to police. Officers responded to the bank but were unable to find the robber.
The suspect was wearing thick black-framed glasses, the FBI said. He was described as a 5-foot-8 to 5-foot-10-inch tall man in his 30s.
The FBI was offering up to $1,000 for tips leading directly to the man's arrest. Anyone with information was asked to call the FBI's Chicago office at (312) 421-6700.