FDA approves pink, genetically engineered pineapple from Del Monte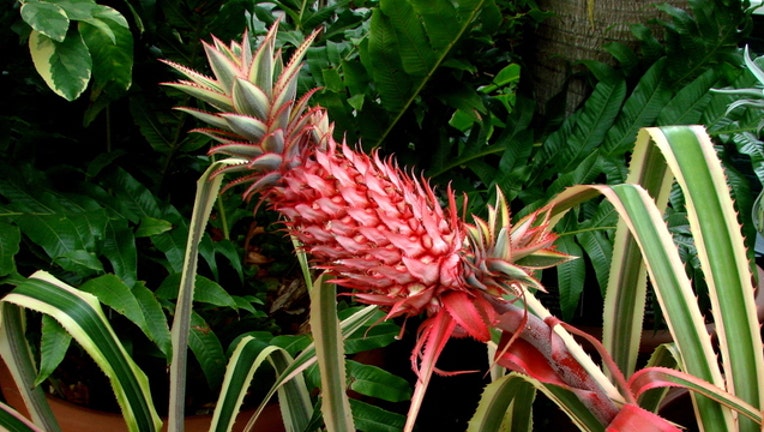 article
(FoxNews.com) - Food producer Del Monte has received approval from the Food and Drug Administration to start selling a genetically engineered pineapple with pink flesh.
The new species Ananas comosus has been given the more consumer-friendly name of  the "Rosé" and, according to The Packer, Del Monte has quietly been working on the fruit's development since 2005.
So what makes the usually golden-colored fruit pink? The patened pineapple DNA is injected with a healthy dose of lycopene, the bright red pigment found in tomatoes and watermelons.
According to the FDA, Del Monte will label the new fruit "extra sweet pink flesh pineapple" so that people expecting yellow fruit won't get confused by new variety.
Read the full story on FoxNews.com.