Federal employee stops man with machete at revolving door at Dirksen Federal Building
CHICAGO - A man is accused of trying to enter the Dirksen Federal Building while holding a machete earlier this month.
Leonard Delaney, 38, is charged with assaulting a federal judicial employee. A hearing to decide if he should be kept in custody until trial is scheduled Friday. He's being held in the Metropolitan Correctional Center.
According to a complaint, two "federal judicial employees" and a civilian were having a conversation on the sidewalk outside the building on May 3, within a few feet of a revolving-door entrance to the building. 
As the three were speaking, Delaney approached on foot before stopping a few feet away from them, prosecutors said.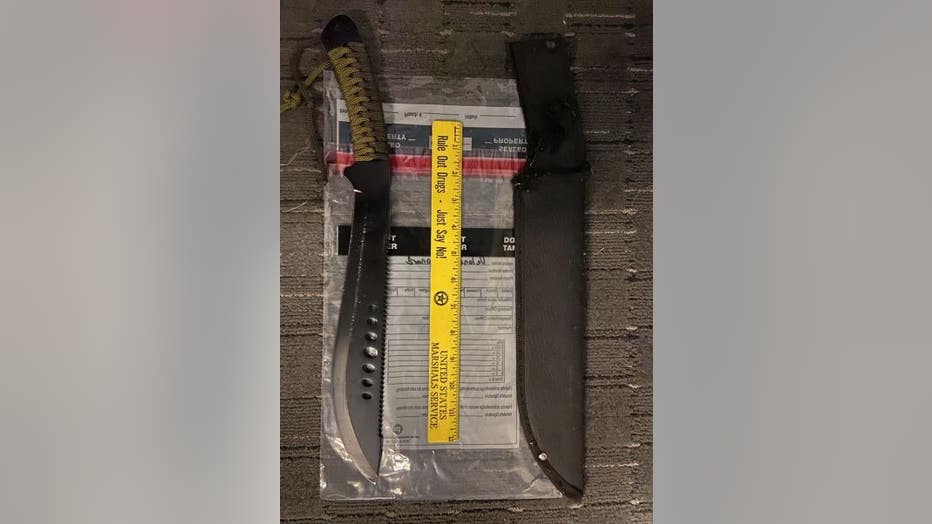 One of the employees gestured to Delaney in a manner of inviting him to enter the building ahead of them, but Delaney did not move. 
As one of the employees entered the revolving door, Delaney allegedly pulled out a machete more than 14 inches long and held it in his left hand. 
SUBSCRIBE TO FOX 32 ON YOUTUBE
When the employee was inside the building, they used their foot to jam the door so that Delaney could not enter the building, prosecutors said.
As the employee notified security, Delaney allegedly raised the knife to shoulder level for a couple seconds, before letting it drop back down to his side.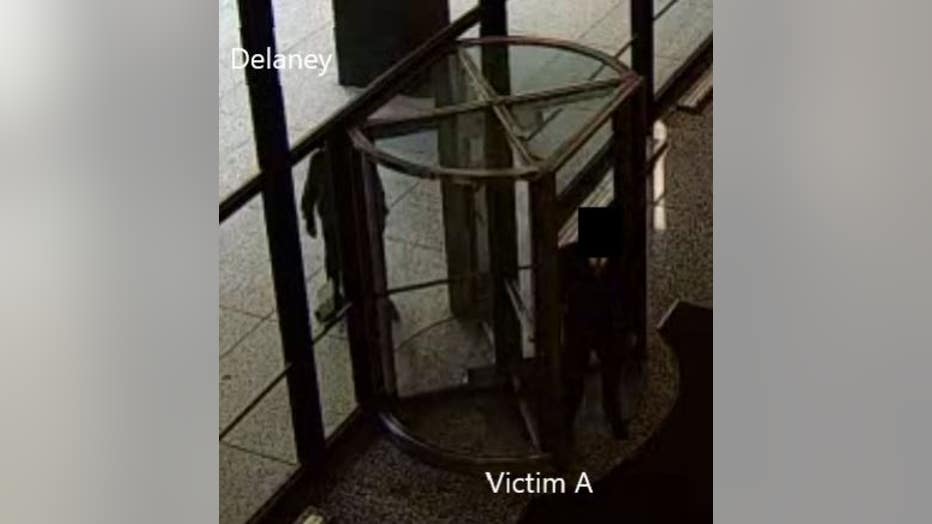 Court Security Officers then ordered Delaney to drop the knife, which he did, prosecutors said.
Officers took possession of the knife and took Delaney into custody.
Delaney was breathing heavily and "seemed aggressive," according to a deputy marshal's interview with the employees. According to court records, Delaney suffers from mental illness.
Days before the incident, Delaney got an unfavorable ruling in a rambling federal lawsuit he filed against his apartment complex, records show.
Under a May 15 court order, Delaney can't enter the federal courthouses in Chicago or Rockford unless there's court approval and he's accompanied by a deputy U.S marshal.
The Sun-Times Media Wire contributed to this report.