Feds: Dennis Hastert paid $250K fine in hush-money case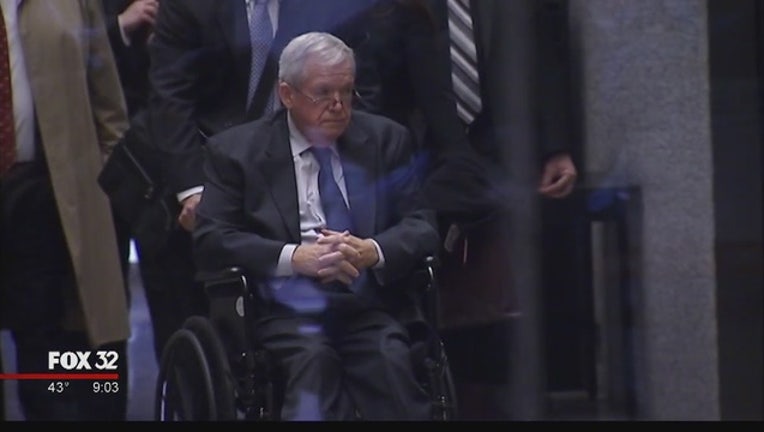 article
CHICAGO (AP) - Dennis Hastert has paid the $250,000 fine that a judge in the former House speaker's hush-money case imposed last month along with 15-month prison sentence.
A government filing Friday informs the federal judge in Chicago that the 74-year-old Republican paid the money in full two weeks before it was due. Hastert also paid a $100 fee assessed by Judge Thomas Durkin.
The money goes to a national crime victims' fund.
Hastert pleaded guilty to violating banking laws as he sought to pay $3.5 million to someone he sexually molested. Durkin branded Hastert "a serial child molester" at the April 27 sentencing and said Hastert abused at least four boys when he coached wrestling at an Illinois high school.
Hastert retired from Congress in 2007 and became a highly paid lobbyist.