Feds' ending CPD probe; city may sign 'agreement in principle'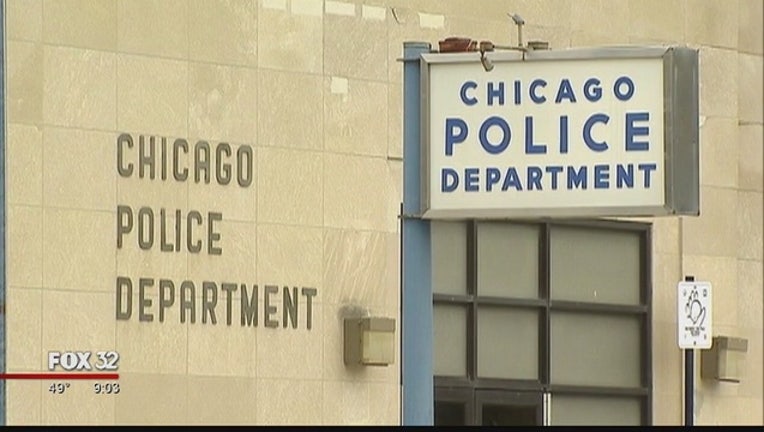 SUN-TIMES MEDIA WIRE - Mayor Rahm Emanuel's administration is bracing for the Justice Department to release – before President Barack Obama leaves office Jan. 20 — findings from its probe of the Chicago Police Department triggered by the police shooting of Laquan McDonald, the Chicago Sun-Times is reporting.
With only days left for the Obama Justice Department, it is highly unlikely the probe will conclude with a signed-and-completed consent decree outlining mandated changes in police practices, sources told the Sun-Times.
What is on the table more realistically, given the time constraints, is a deal between the city and the department to sign an "agreement in principle." Such a pact, to be made with community input, would create a federal court-enforceable road forward addressing investigatory findings from the probe, launched in December 2015.
No announcement is expected before Obama delivers his farewell address in McCormick Place on Tuesday night, an anticipated celebratory speech coming as homicides are soaring in the president's adopted hometown.
The sense of urgency was heightened Wednesday after Sen. Dick Durbin, D-Ill., met with President-elect Donald Trump's nominee for attorney general, Sen. Jeff Sessions, R-Ala., who in the past has said he is skeptical of using consent decrees to change police practices.
After the meeting, Durbin said Sessions would not promise to follow through on any suggestions the Justice Department will make to address police misconduct in Chicago.
Durbin, a member of the Senate Judiciary Committee, came away from his Sessions meeting with a number of concerns.
"My first priority was to discuss what I consider the heartbreaking, terrible situation in the city of Chicago, when it comes to the number of homicides," Durbin said. Murders spiked in Chicago in 2016. The Chicago Sun-Times' count puts the toll at 780 homicides; the official Chicago Police Department tally is 762; it doesnot include some deaths, such as shootings on expressways shootings ruled to be in self-defense.
Emanuel is looking to the federal government to provide funds to hire more police and provide more training; Sessions, Durbin said, declined to make a "commitment" to support grants for the city.
Durbin said he then told Sessions: "'We anticipate, any day now, the Department of Justice Civil Rights Division to issue a report on the Chicago Police Department. Will you follow through to implement that report?' And he was not prepared to commit to that either. He said he wanted to study, to understand it better.
"That troubles me because these reports are done by professionals, career professionals, in the Department of Justice," not political appointees, Durbin said.
City Hall sources said the Justice Department has been pressuring Emanuel to sign a "letter of intent" to negotiate a consent decree implementing its findings.
Well aware of Sessions' views on the subject, sources said the mayor has resisted that pressure. A top mayoral aide, who asked to remain anonymous, said Emanuel is "smart to hold back" on a consent decree and roll the dice with Trump.
Police Board President Lori Lightfoot, who chaired Emanuel's Task Force on Police Accountability, does not expect the Justice Department to issue finding letters and an agreement to take remedial action at the same time.
"There's been a bit of a rush to complete the investigation before the end of this [Obama] administration. But, I would be surprised if there has been sufficient time to frame out a consent decree in that same time period," Lightfoot said.
"And we obviously have a new administration coming. I don't think there's been a clear articulation of Attorney General-designee Sessions' views on these issues. But, it wouldn't be a surprise to anyone that he may have a very different perspective on what the department's priorities should be and that they may not include these kinds of civil rights investigations of police departments."
Whether or not there is ever a consent decree compelling the Chicago Police Department to make specific changes, Emanuel will be under heavy pressure politically to implement the federal findings to restore public trust shattered by his handling of the McDonald video.
Lightfoot plans to lead the way.
"If there's a findings letter that comes out that details present-tense challenges within the department, there will be broad pressure to make sure that … we are correcting any constitutional policing problems and that there's a commitment on the part of the mayor, the City Council and, of course, the superintendent, to do what is necessary to right the ship," Lightfoot said.
"I will personally be one of the people involved in that conversation. There are many of us who have worked very hard over the last year. There are many individuals and organizations who have been working on these issues literally for decades. We must move forward. The Police Department is one of the most important institutions in this city. It needs to be doing its job aggressively in the right way, in a constitutional way that puts the sanctity of life and respectful engagement with communities at the front of the list of priorities. We can't take steps back."
The Justice Department opened its investigation of the Chicago police after the release of the video of 17-year-old McDonald being shot 16 times by Officer Jason Van Dyke triggered an uproar.
Attorney General Loretta Lynch said in December 2015 the inquiry will focus on the "use of force and accountability within the police department" with probers looking at data as well as seeking community input. At that time, the probe was seen as likely going beyond Jan. 20 — Inauguration Day.
A source familiar with the probe told the Sun-Times: "With respect to Chicago, the Department hopes to complete its work as soon as possible so that the city can build on the work already underway to reform the Chicago Police Department and restore trust between law enforcement and the community it serves."