Feds: Video shows multimillionaire gang leader shooting man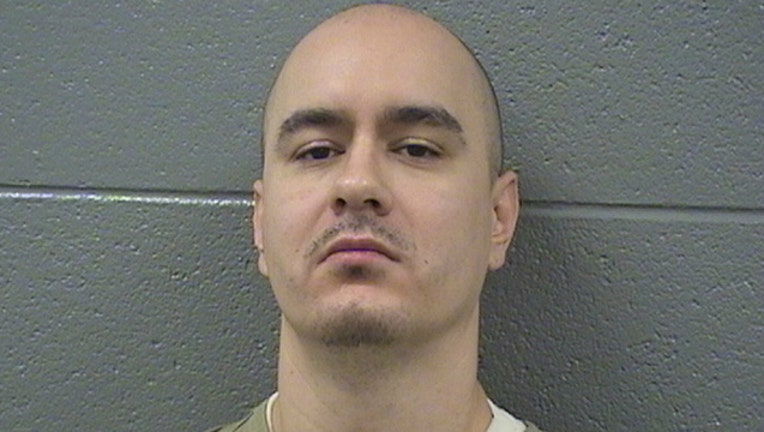 article
CHICAGO (SUN TIMES WIRE) - Thaddeus "TJ" Jimenez, once awarded $25 million by a jury for an overturned murder conviction, was driving around in his Mercedes convertible with a fellow gang member on Aug. 17, 2015 — and both of them were packing heat.
Jimenez's younger friend, Jose Roman, was recording their armed tour of the Northwest Side with his cell phone and he panned down to show a .22-caliber rifle propped against the center console, the Chicago Sun-Times is reporting.
On the video, Roman said he had a "chopper on deck," referring to the rifle, which he patted and said, "Yes, I had got that bitch ready, one in the chamber, where they at?"
Later, the two spotted a man driving a white car. Roman yelled out to him, "What you is?" asking about the man's gang affiliation.
"This is Royals' hood, homie," Roman then told the man, referring to the Simon City Royals — the gang Jimenez and Roman are part of.
The white car drove off with Roman clutching the rifle.
Less than a minute later, on the 3500 block of West Belle Plaine in the Irving Park neighborhood, Jimenez pulled up to another car, and the driver got out.
Jimenez yelled from his Mercedes, "Why shouldn't I blast you right now?" Then he chambered a bullet into a .380-caliber pistol, pointed it at the man and shot him twice, as Roman recorded everything.
The chilling video was described by Assistant U.S. Attorney Kathryn Malizia Wednesday before Jimenez and Roman both pleaded guilty in federal court to the charge of possession of a firearm by a convicted felon.
The government is seeking a prison term of 70 to 87 months for Jimenez, and 57 to 71 months for Roman.
During the hearing before Judge Harry Leinenweber, the 37-year-old Jimenez admitted, "I shot Individual A. He was on foot on the street."
Prosecutors described the victim in court papers only as Individual A, but his name is Earl Casteel, and he has sued Jimenez for shooting him in the legs.
Jimenez shot Casteel allegedly because he wouldn't join the Simon City Royals.
During the hearing Wednesday, Jimenez confessed that he tossed away his pistol during a police chase shortly after the shooting. Roman, a 23-year-old high-school dropout, also admitted he threw away the rifle before he was nabbed.
Both men are scheduled for sentencing on Sept. 28.
"It's a sad case because he did all that time in jail for a crime he didn't commit and unfortunately he wasn't ready for the world he faced when he got out," Jimenez' attorney, Steven Greenberg, said.
Jimenez was in prison for 16 years after he was convicted at age 13 for the fatal shooting of a 19-year-old man in 1993 on the Northwest Side. The conviction was overturned, and he was freed in 2009.
Three years later, a jury awarded Jimenez $25 million from the city, one of the largest judgments in the state in a wrongful-conviction lawsuit.
After he was released from prison, Jimenez sought to become a gang leader and was known for driving around Chicago in flashy cars, including Lamborghinis and Bentleys.
He paid gang members to switch to the Simon City Royals and work for him — and some, including Roman, had the gang's symbols tattooed on their faces and necks, authorities say.
The gang is suspected of several murders on the West Side since Jimenez was freed from prison in 2009, police sources say.
In addition to the gun charge in federal court, Jimenez and Roman face Cook County charges of attempted murder, aggravated battery and illegal gun possession in the Aug. 17 shooting.