Fire department rescues dog who got his head stuck in wheel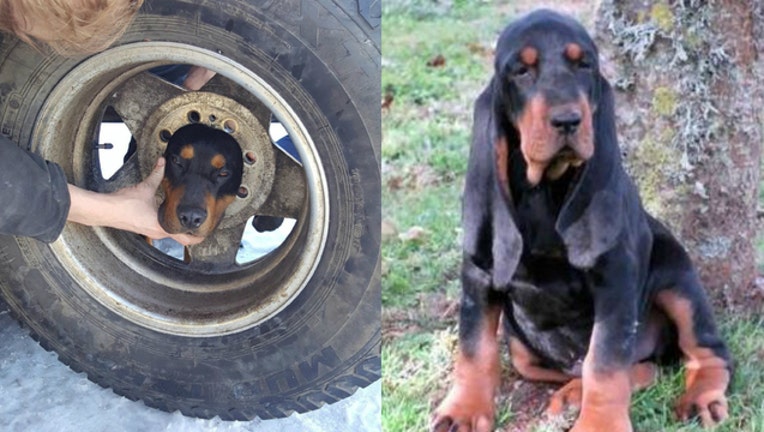 FOX NEWS - A curious puppy named Blaze ended up in a precarious situation Monday when he ended up getting his head stuck in a tire wheel and needed the help of the local fire department.
In a Facebook post, the Butte-Silver Bow Fire Department in Butte, Montana said it responded to a call from a local veterinary hospital after they requested extrication equipment to free the eight-month old dog. The dog's owner told authorities he was away for a few hours and came home to find the dog stuck in the tire well.
Firefighters were able to free Blaze with "a lot of coconut oil, patience, a lot of ear tucking, and some powerful skin-pulling," in addition to "Firefighter Zach Osborne's brute strength." The puppy only had "some minor neck swelling," but otherwise was fine.
Fire officials said on Facebook they hoped it was a "valuable lesson for young Blaze" and they won't need to respond to additional "menacing incidents" with the puppy.