Firefighter injured in 20-foot fall battling Austin blaze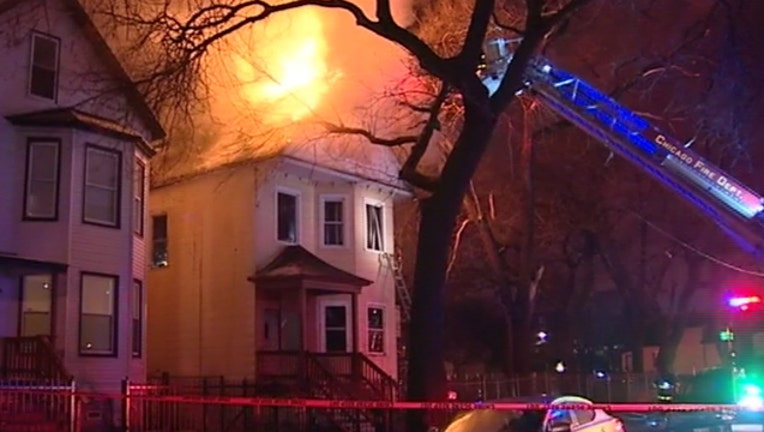 article
CHICAGO (SUN TIMES MEDIA WIRE) - A firefighter was injured in a 20-foot fall while battling a blaze early Wednesday at a home in the Austin neighborhood on the West Side.
Firefighters responded about 12:05 a.m. to the two-and-a-half story house in the 4900 block of West Ferdinand, according to Fire Media Affairs Director Larry Langford.
Firefighter Jeff Rich lost his footing and fell about 20 feet from a second-story window to the ground, hitting an air conditioner unit before landing on the concrete, Langford said. He was immediately assisted by other firefighters and Chicago Police officers who witnessed the fall.
He was taken to Stroger Hospital and suffered fractured ribs, but no life-threatening injuries.
"He's alert and talking," Langford said.
Rich's wife was by his side at Stroger, and he is expected to be released today, Langford said. Rich, who joined the department in 2003, is normally assigned to Truck 29 but was on a detail to Engine 117.
The blaze was extinguished within 30 minutes and no other injuries were reported.