Firefighters rescue several pets from burning home in Elgin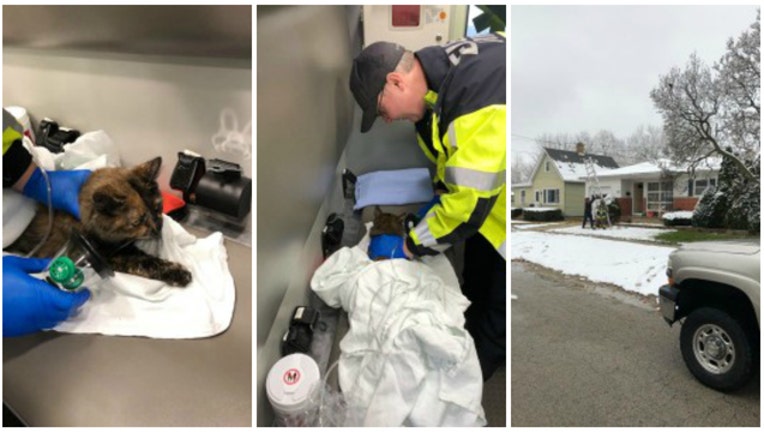 ELGIN, Illinois (Sun-Times Media Wire) - Firefighters rescued several pets from a house fire Saturday afternoon in northwest suburban Elgin.
The Elgin Fire Department was called at 12:01 p.m. to a fire at a home in the 800 block of Buckeye Street where they found smoke billowing from roof vents, according to the fire department.
Neighbors told firefighters that no one was home but that there were several family pets inside. Firefighters searched the home for the animals, got them all safely out of the burning home and treated them with oxygen on scene, the department said.
The fire, which was reported by neighbors who spotted the flames, was upgraded to a working fire due to its potential to spread to nearby homes, officials said. The blaze was put out within five minutes of firefighters arriving on scene.
The family who lived in the home was displaced due to smoke and fire damage, the department said.