Florida burglar takes vending machine for a ride in elevator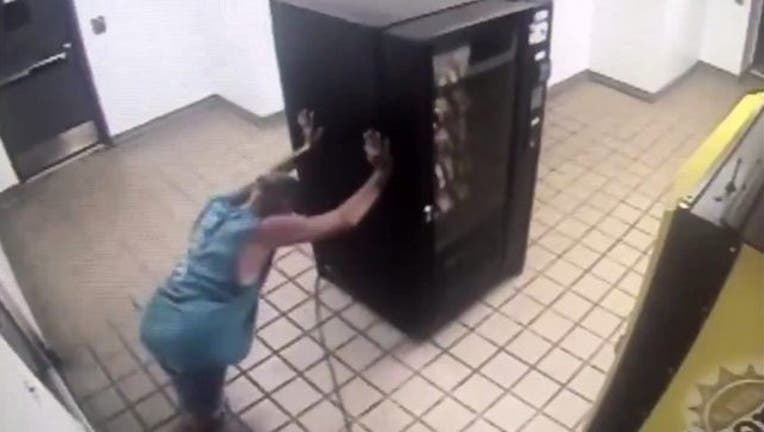 FOX News -- Police in Miami, Fla., say they are looking for a burglar who was caught on camera pushing a large vending machine into an elevator.
The attempted burglary was reported at a 20-story apartment building in May, WSVN-TV reported Friday.
"He was quite brazen, and he was all caught on camera," Miami Police spokeswoman Kenia Fallat said.
Police on Friday released surveillance video showing the thief struggling to push the machine into a nearby elevator.
The station reported that a security guard went to investigate and discovered it had been taken from the first floor all the way up to the eighth floor.
"When he got to the eighth floor, he pushed it onto the hallway and it appears that he was intending to take the money that was inside the vending machine," Fallat told the station.
The thief vandalized the machine, but left without taking any money -- or any snacks, according to the station.
Police described the suspect as a man in his 50s or 60s with gray facial hair. He was wearing a dark colored baseball cap, turquoise shirt and jean shorts with black socks and sandals.
More at FOX News.