Florida Keys evacuations readied ahead of Irma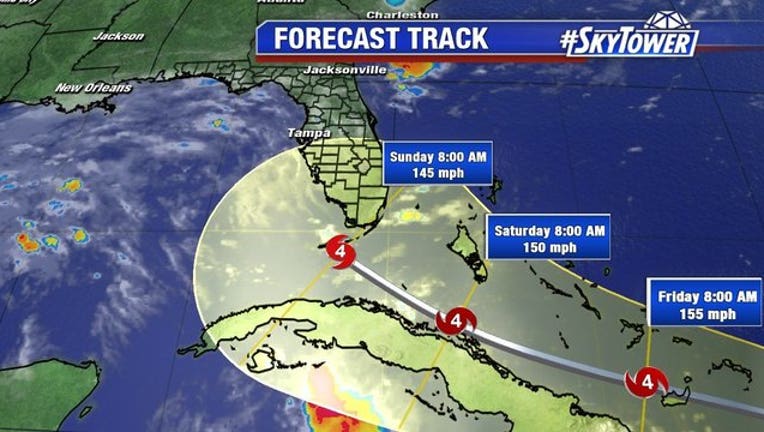 article
TAMPA (FOX 13) - Monroe County officials have issued a mandatory evacuation for visitors and residents in the Florida Keys.
Since the Keys remain in Hurricane Irma's storm track, the evacuations will begin on Wednesday morning. The exact path and impact to Florida still remains unknown.
"If ever there was a storm to take seriously in the Keys, this is it," Monroe County Emergency Management Director Martin Senterfitt said in a news release. "The sooner people leave, the better."
An evacuation plan for residents is also under way but a timetable hasn't been determined. The county also advised for tourists and residents to begin filling up their tanks with fuel and complete their individual evacuation plans.
No shelters will be in place, according to the media release, including government offices, parks and schools will close and there will be no shelters in Monroe County. The county's three hospitals are also beginning evacuation plans.
U.S. 1 is only route in and out of the island chain off the southern peninsula of Florida.
Florida Gov. Rick Scott is activated 100 members of the Florida National Guard to prepare for Hurricane Irma on Tuesday. The initial 100 troops will be stationed throughout the state.
Some 7,000 National Guard members will report to duty Friday, when the storm could be bearing down on Florida.
On Monday Scott declared a state of emergency in all of Florida's 67 counties. He also suspended all tolls in Florida. "I've directed the Florida Department of Transportation to suspend all tolls on all toll roads around the state effective at 5 p.m. today until further notice," said Governor Scott. "This is a dangerous storm, I don't want to lose one person," he said. 
Two hurricanes hit the state last year but neither was as powerful as Category 5 Irma is right now.
The Associated Press contributed to this report.