Florida man charged with leading police on chase reaching speeds over 100 mph in stolen car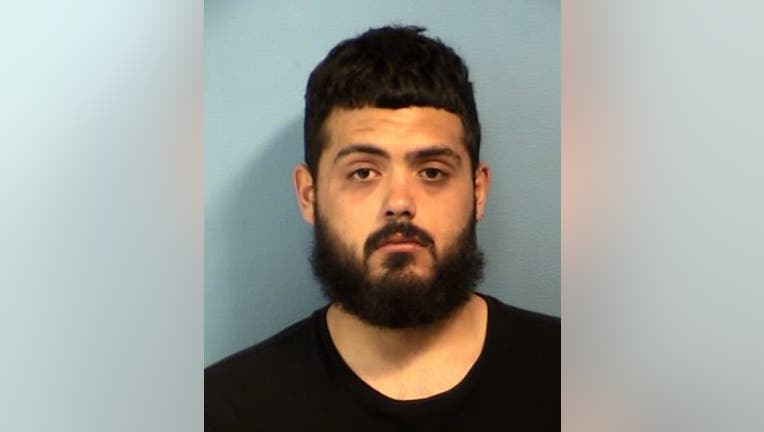 article
Villa Park, Ill. - A Florida man is facing charges after leading police on a high-speed chase in a stolen car through the western suburbs Thursday.
An Elmhurst police officer responded to a call of a stolen car near Route 83 and North Avenue around 8:30 p.m., according to the DuPage County State's Attorney Office. When the officer located the vehicle, 22-year-old Omar Castro put his car in reverse and went southbound on Route 83.
The officer followed and Castro accelerated to speeds of roughly 107 mph in a 45-mph zone, officials said. He also ignored three traffic lights.
Castro did a U-turn near 16th Street and drove northbound on Route 83 reaching 100 mph in a 35-mph construction zone, where he lost police.
SUBSCRIBE TO FOX 32 ON YOUTUBE
Police later located the abandoned vehicle in a school parking lot. They found Castro one block away from the car and took him into custody after he struggled against officers.
"The type of behavior alleged against Mr. Castro is extremely dangerous and poses a threat not only to the driver, but also puts the police officers involved and motoring public at great risk," DuPage County State's Attorney Robert Berlin said. "Thankfully, no innocent motorists or bystanders were injured or worse as a result of Mr. Castro's alleged actions."
Castro, of Riverview, Florida, was charged with two counts of aggravated fleeing and eluding a police officer and multiple misdemeanors including aggravated speeding in a construction zone, reckless driving and driving with a suspended license.
Castro's next appearance is scheduled for July 27.