Foam fills Philadelphia streets after substation incident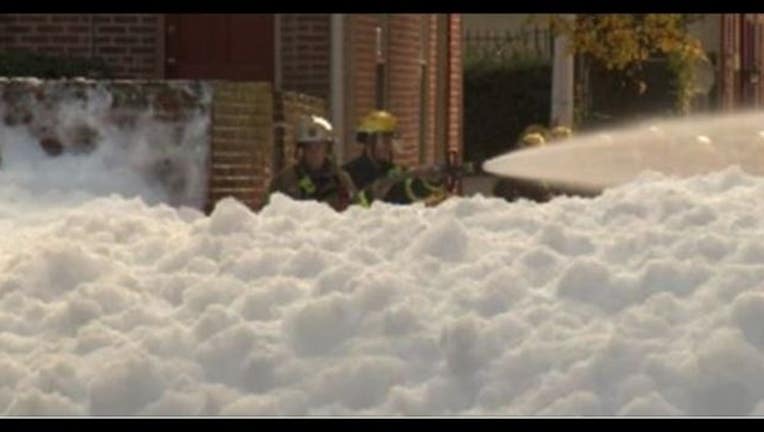 PHILADELPHIA (AP) — A possible explosion at a power substation in downtown Philadelphia sent waves of white foam billowing into the streets that spread across a two-block area.
Deputy Fire Chief Gary Loesch says the wind Saturday afternoon whipped the foam into 5-foot peaks in places.
He says it's not yet clear if a transformer exploded or something else caused the situation at the Peco Energy Co. site.
He says no one was injured, but the Philadelphia Fire Department rescued eight to 10 people stuck in elevators because of the resulting power outage in the neighborhood.
Loesch says the fire-suppression foam is not toxic to the environment. He says it's being washed into the sewer system.
A Peco spokesperson did not immediately return a message seeking more information.