Former CPD Supt. Garry McCarthy forms mayoral exploratory committee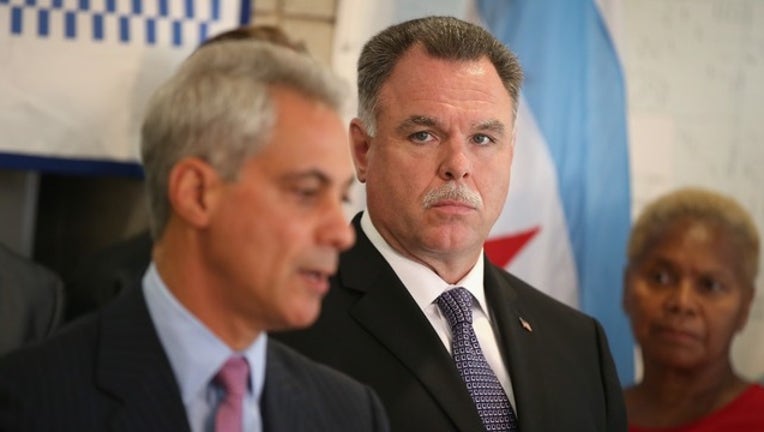 CHICAGO (Sun-Times Media Wire) - An exploratory committee to gauge the mayoral chances of former Chicago Police Supt. Garry McCarthy has been formed, the Chicago Sun-Times is reporting.
Paperwork was filed Wednesday with the Illinois State Board of Elections to create The Garry McCarthy For Mayor Exploratory Committee, according to the Sun-Times.
It's unclear if McCarthy gave the OK to form the committee, which allows for money to be raised  and spent exploring a potential mayoral bid.
The former superintendent was not immediately available for comment, according to the Sun-Times.
Neither the committee chairman nor treasurer responded to phone messages Thursday afternoon.
McCarthy was the superintendent of the Chicago Police Department between 2011 and 2016. He was ousted by Mayor Rahm Emanuel after the release of the Laquan McDonald shooting video.
Last April, McCarthy said "a lot of people" are encouraging him to run for mayor in 2019, but politics is "not in my DNA" and he's "not very good at that."
McCarthy has been vocal since Emanuel fired him in December 2016, saying he had become "a distraction" in the aftermath of the release of the Laquan McDonald shooting video.
"The problem in Chicago is not the police," he said in April. "It's illegitimate government. It's politics. It's doing the same things that we've always done and expecting different results. Which I believe Einstein said is insanity."
McCarthy has also called the Justice Department report on Chicago Police Department tactics — issued in the waning days of the Obama administration — "politically motivated" and off base.
Last July, McCarthy told Chicago Sun-Times columnist Michael Sneed that he was also being encouraged to run for Cook County sheriff, though he was "not considering it."
"I'm not considering anything now," McCarthy said at the time. "People have talked to me about running for mayor, but if I had to make a decision on running for mayor right now — this second — the decision would be 'no.'"
Since his ouster, McCarthy was also pulled into the divorce case between former Ald. Sandi Jackson and former U.S. Rep. Jesse Jackson Jr.
McCarthy and two other men were subpoenaed by Jesse Jackson Jr.'s attorneys in January, demanding any emails, phone records or social media contacts the three had with Sandi Jackson.
McCarthy's attorney has said the subpoena was "unwarranted' and argued that he had "absolutely nothing to do with" with the contentious divorce.