Former Kane County Circuit Clerk indicted for misusing public funds while in office; businessman also charged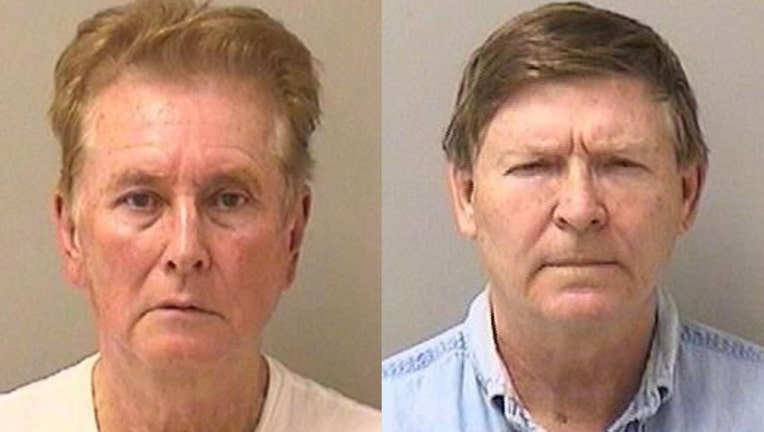 article
KANE COUNTY, Ill. - A former Kane County Circuit Clerk and a local businessman have been charged in a scheme involving misappropriated funds and kickbacks.
Thomas M Hartwell, 63, of Elgin, was indicted by a grand jury on one count of theft by deception greater than $100,000, seven counts of official misconduct, six counts of wire fraud, one count of money laundering, three counts of income tax fraud and one count of misapplying funds as a government employee.
Robert Gutierrez, 73, of St. Charles, was indicted by a grand jury on one count of theft by deception, six counts of theft by deception between $10,000 and $100,000 and two counts of providing kickbacks.
In January 2021, Kane County State's Attorney Jamie Mosser notified the Illinois State Police's Special Investigations Unit about what appeared to be misappropriated county funds by Hartwell.
During a two-year investigation, it was revealed that Hartwell, while acting in his official capacity as the Circuit Court Clerk of Kane County, allegedly misappropriated funds in the amount of $119,575 between December 2018 and November 2020.
Hartwell also allegedly received $15,000 in kickbacks from Gutierrez.
SUBSCRIBE TO FOX 32 ON YOUTUBE
Additionally, prosecutors say on multiple occasions, Hartwell misappropriated Kane County funds to Gutierrez Productions, Inc., and Dar Illuminations, LLC. Gutierrez is the president of both businesses. 
Hartwell allegedly spent the county money to promote a May 2020 event billed as a PPE/care package giveaway. However, prosecutors say it was actually a political event for which the funds should not have been approved.
Hartwell also allegedly failed to report income on his 2018, 2019 and 2020 income taxes and provided false information about his income in those years to his accountant. 
A judge signed a warrant for the arrest of Hartwell and Gutierrez Tuesday and set their bail at $20,000 each.
Both men were released from custody.  As conditions of bond, each man was required to surrender his passport and they can not have any contact with one another. 
Both are scheduled to appear in court on May 26.