Former office employee of Dorothy Brown pleads guilty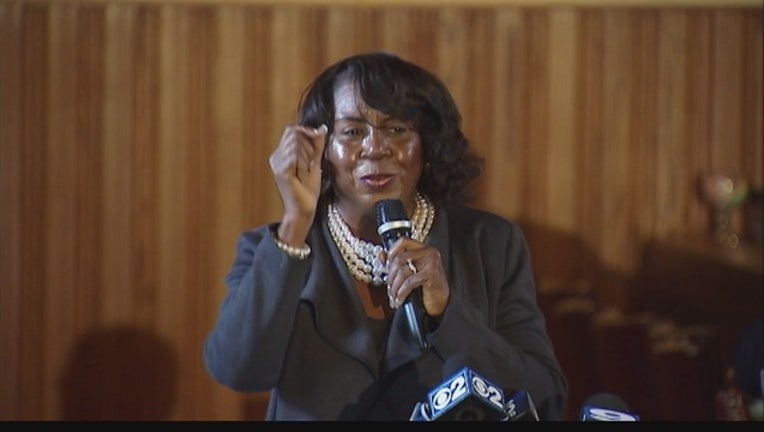 CHICAGO (SUN TIMES MEDIA WIRE) - A former employee of Cook County Circuit Court Clerk Dorothy Brown pleaded guilty Wednesday, admitting he lied to a federal grand jury that was investigating his boss.
For pleading guilty to perjury, Sivasubramani Rajaram faces a sentence of up to five years, the Chicago Sun-Times is reporting.
Rajaram was charged in November, and in March — on Election Day — he indicated that he intended to change his plea to guilty. The grand jury in question was looking into the purchasing of jobs and promotions in Brown's office
Rajaram, of Glenview, was rehired by Brown after he allegedly loaned $15,000 to Goat Masters Corporation, a company whose president was Brown's husband, Benton Cook III, according to the indictment. Rajaram was charged with one count of making false declarations before a grand jury.
The announcement of Rajaram's indictment was made four weeks after Cook County Democratic Party leaders withdrew their endorsement of Brown for the March 15 primary, which Brown won. They instead threw their support to a newly declared candidate, Ald. Michelle Harris (8th), a strong supporter of Mayor Rahm Emanuel.
Brown, however, won her party's nomination handily.
During the party's meeting rescinding the endorsement, Brown at the time dismissed any idea she'd done anything wrong, telling party leaders, "Investigations are started all the time. … Many of you probably had investigations related to you."
Brown and Cook have not been accused of any criminal wrongdoing, though the FBI in October seized Brown's county-issued cellphone as part of the investigation. Shortly after that, the Better Government Association, Chicago Sun-Times and FOX Chicago TV revealed that Goat Masters was listed on federal subpoenas involving the circuit clerk's office.
Rajaram had worked in the circuit clerk's office for more than a decade, leaving in 2011, records show. He had been living in India before moving back to the Chicago area in August 2014 and returning to work for Brown the following month, according to the indictment.
He "purportedly loaned $15,000 to Goat Masters" the same month he returned to Chicago, the indictment reads.
According to county records, Rajaram was rehired with a yearly salary of $30,678 on Sept. 8, 2014. In late June, he got a promotion, helping bring his current salary to $41,151.
Rajaram allegedly lied twice under oath when testifying before the grand jury early last month.
He testified that he hadn't spoken with Brown since after his rehiring. He also testified he'd spoken with a person identified as "Individual B," a high-ranking employee in Brown's office, "maybe like three or four times" since moving back from India — but not by phone.
Rajaram, in fact, had spoken with Brown "on or about September 8, 2014," prosecutors allege. He also had spoken by cellphone with Individual B "dozens of times," between August 2014 and Oct. 1, 2014, according to the indictment.