Former University of Chicago cop charged with sexual abuse of fellow officer: police
CHICAGO - A now former University of Chicago police officer is accused of groping a fellow officer and showing her a lewd photo of himself.
Alfred Olson, 44, has been charged with one felony count of criminal sexual abuse with force and two felony counts of official misconduct.
The incident allegedly happened around 11 p.m. on January 14, 2021, in a University of Chicago parking garage located at 6054 South Drexel Avenue.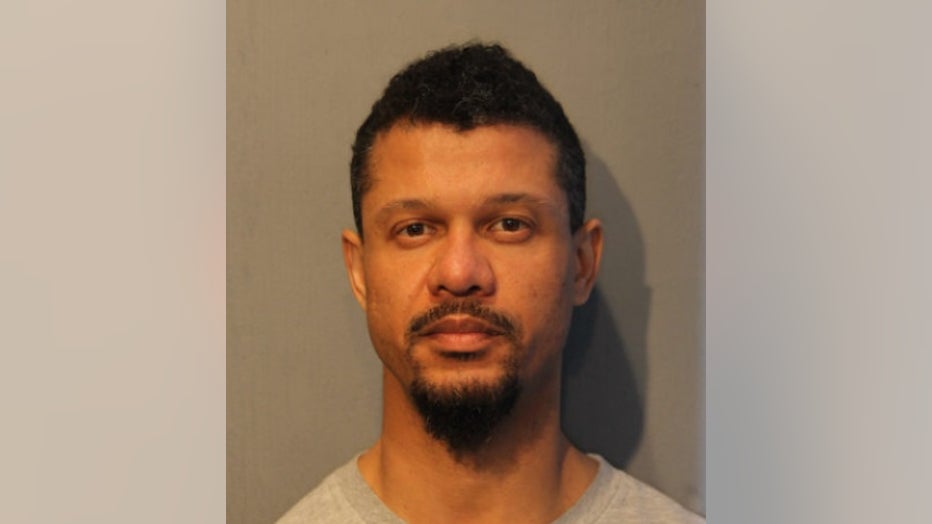 Alfred Olson | Chicago Police Department
Olson drove a marked squad car into the parking garage and saw the female officer, who had completed her shift and was off-duty, Assistant State's Attorney Heather Weber said in court Tuesday.
She was headed to her personal car when she noticed Olson seated in the squad car and approached him and the two talked about his new department vehicle, Weber said. He allegedly asked her if she wanted to get inside, but she declined.
Olson got out of the squad car and followed the woman to her personal car and then stood in the open driver's side door after the woman got inside, so that she couldn't close the door, Weber said.
Olson then allegedly groped her; the woman reported that she "struggled to get his hand off her chest," Weber said. Olson made comments about her body and "her strength," Weber said.
Then he showed her a picture of his penis on his cell phone, and told her, "You would like this," Weber said.
Only after the woman agreed to let Olson call her later was she able to close the door and drive away, prosecutors said.
DOWNLOAD THE FOX 32 CHICAGO APP FOR BREAKING NEWS ALERTS
Olson was allegedly on duty at the time of the reported incident.
No further details were available.
The Sun-Times Media Wire contributed to this report.