Fourth suspect in carjacking murder of retired firefighter identified by DNA on shoe: prosecutors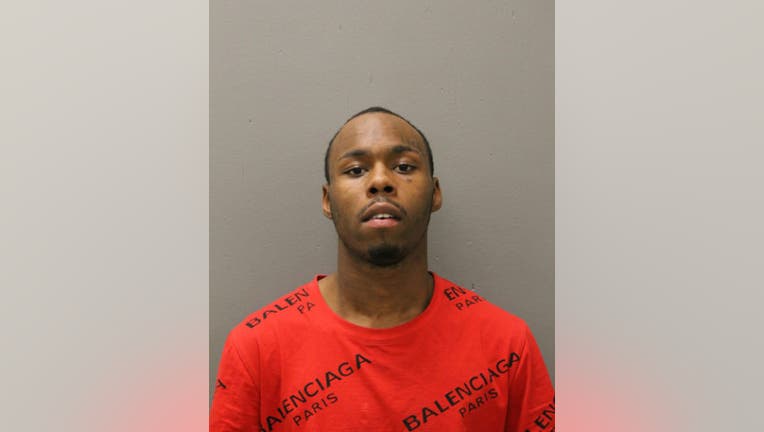 article
CHICAGO - The fourth and final suspect in the carjacking murder of retired Chicago Fire Lt. Dwain Williams was charged after authorities traced his DNA on a shoe he lost at the crime scene, Cook County prosecutors said Friday.
Jaylen Saulsberry, 19, is one of two gunmen who shot at Williams in Morgan Park early last month, prosecutors said.
However, authorities do not yet know whether Saulsberry fired the bullet that struck Williams in the abdomen outside of Let's Get Poppin,' at 11758 S. Western Ave.
A 15-year-old boy, alleged getaway driver 18-year-old Dwain Johnson, and the other alleged gunman, 20-year-old Devin Barron, have already been charged with Williams' murder.
All four defendants were part of a "carjacking crew" believed to be responsible for other crimes in the Far South Side neighborhood, police said.
As the botched carjacking unfolded on Dec. 3, Williams — a concealed carry holder — took out his own revolver and fired back his attackers but didn't hit them, prosecutors said.
While Saulsberry retreated, he tripped and allegedly lost the shoe that police later recovered. DNA evidence recovered on the shoe matched Saulsberry's, prosecutors said.
Multiple witnesses also identified Saulsberry in surveillance videos capturing the shooting and cellphone data shows that he was in the vicinity of the murder, prosectors said.
On the day Williams was killed, Saulsberry also was seen on pictures posted on social media with the other three suspects, prosecutors said.
Saulsberry was taken into custody at O'Hare Airport Tuesday after he was extradited from Pennsylvania, where he was arrested earlier this month on a separate warrant tied to a another carjacking incident, prosecutors said.
In the Nov. 6 carjacking at a South Holland gas station, Saulsberry and another suspect tried stealing a motorist's car that had been left running, prosecutors said. When the motorist returned to the car and began scuffling with the suspect in the driver's seat, Saulsberry fired two shots in the air to scare the victim, prosecutors said.
Judge Susana Ortiz ordered Saulsberry held without bail for Williams' murder.
Williams, 65, retired from the Fire Department about two years ago. He was planning to return to work as a civilian employee at the Office of Emergency Management and Communications.
"We hope the hard work of our detectives and law enforcement partners brings justice for the Williams family," Chicago Police Supt. David Brown tweeted Thursday.
Saulsberry is expected back in court Jan. 26.