Freezing rain, light snow could mean slick Monday morning commute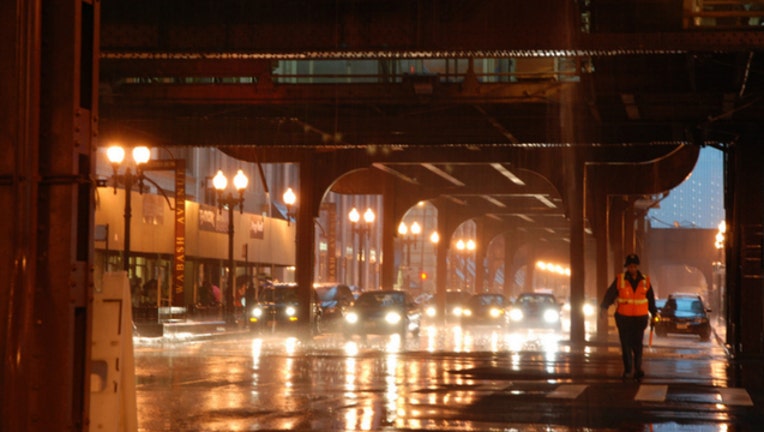 article
CHICAGO (SUN TIMES MEDIA WIRE) - A mix of freezing rain, sleet and snow early Monday across the Chicago area could make for a slippery morning commute.
A freezing drizzle started falling Sunday evening as temperatures in Chicago reached 32 degrees — the first time since Dec. 23, 2017, that the city's temperature was not below freezing, according to the National Weather Service.
The wintry mix and snow continued falling into Monday morning, glazing streets and sidewalks, but ending by 6 a.m., according to the weather service.
Temperatures are expected to warm to a high of 37 degrees during the day, according to the weather service. Although temperatures should rise above freezing, drivers are advised that roads could remain slippery.
"Many pavement temperatures are still hovering slightly below freezing causing these slick conditions, especially on secondary, less-traveled roads" the weather service said in a statement. "Untreated parking lots and sidewalks are also likely to be slick."
More freezing rain is expected Tuesday night as temperatures continue to warm through the middle of the week before dipping back below 32 degrees for the weekend, the weather service said.