Friend of 93-year-old woman killed in Chicago hit-and-run speaks out
CHICAGO - An elderly woman was killed in a hit-and-run on Chicago's West Side Thursday afternoon.
The incident happened in front of the post office at Laramie and Gladys avenues in the Austin neighborhood.
Around 12:23 p.m., police say a 2008 silver Porsche Cayenne drove around a stopped vehicle, into the bike lane, and hit a 93-year-old woman in the crosswalk.
She was tossed into the air when struck, police said. She was taken to Mt. Sinai Hospital where she was pronounced dead.
SUBSCRIBE TO FOX 32 CHICAGO ON YOUTUBE
The Porsche did not stop to render aid or provide information, and fled the scene.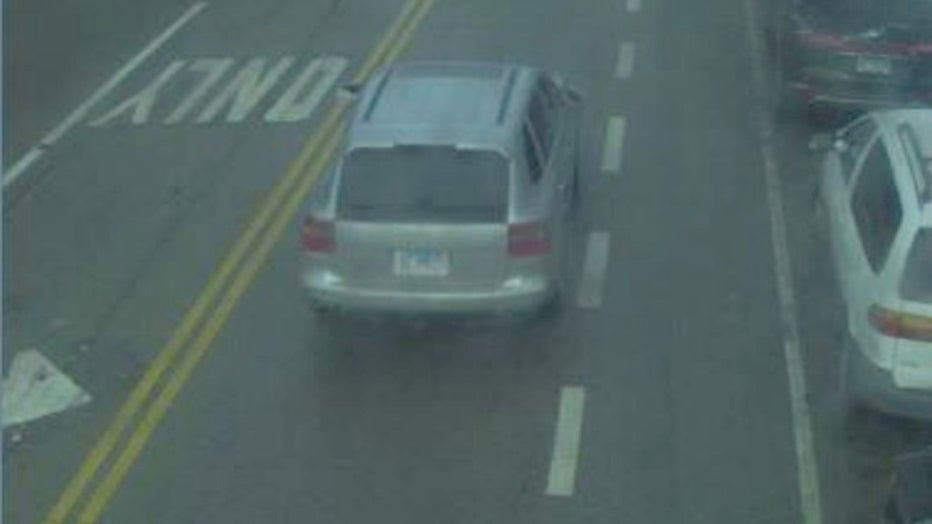 Surveillance image of actual Porsche involved in Austin hit-and-run | Chicago Police Department
Police are looking for the driver of the Porsche, which has an Illinois license plate of "CZ60617".
A neighbor and friend tells FOX 32 Chicago the victim was walking from her home to the post office across the street to mail a letter when she was struck. Witnesses tried to administer CPR, but were unsuccessful.
Neighbor Thelma Ramsey and the victim had become good friends.
"We met four years ago. She was my neighbor and friend," Ramsey said. "I just talked to her last week. We were talking about going to work. She had a part-time job."
Detectives were seen removing evidence from the scene, including the victim's silver snow boot. Car parts from the Porsche were also left behind.
Police reviewed surveillance footage from nearby buildings — that's how they were able to obtain a picture of the Porsche and license plate.
Ramsey says drivers frequently speed down Laramie Avenue, even with stop signs present.
"It's scary. I'm scared crossing the street, so I just stand and wait. It's bad," she said.
Nobody is in custody. The investigation is ongoing.