Friends of the Parks: Lucas Museum case shouldn't be dismissed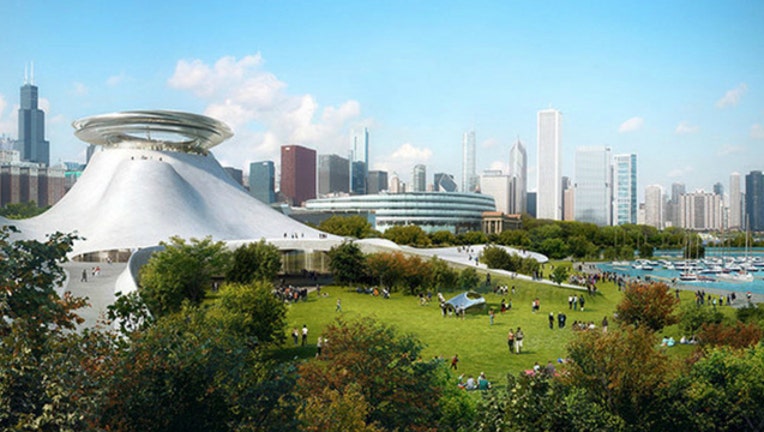 article
CHICAGO (AP) - A parks advocacy group that's trying to stop construction of "Star Wars" filmmaker George Lucas' museum on Chicago's lakefront says it deserves its day in court.
Friends of the Parks late Wednesday filed its response in federal appeals court to the city of Chicago's motion to dismiss the Lucas museum lawsuit. Mayor Rahm Emanuel turned to the 7th U.S. Circuit Court of Appeals last week in an effort to have the parks group's lawsuit dismissed so that Lucas won't build his museum in another city.
Friends of the Parks says the case should be decided in federal court, where it originally filed its complaint.
Lucas wants to build the museum on Lake Michigan's shores near downtown Chicago. The parks group says the plans violate laws restricting development along Lake Michigan.